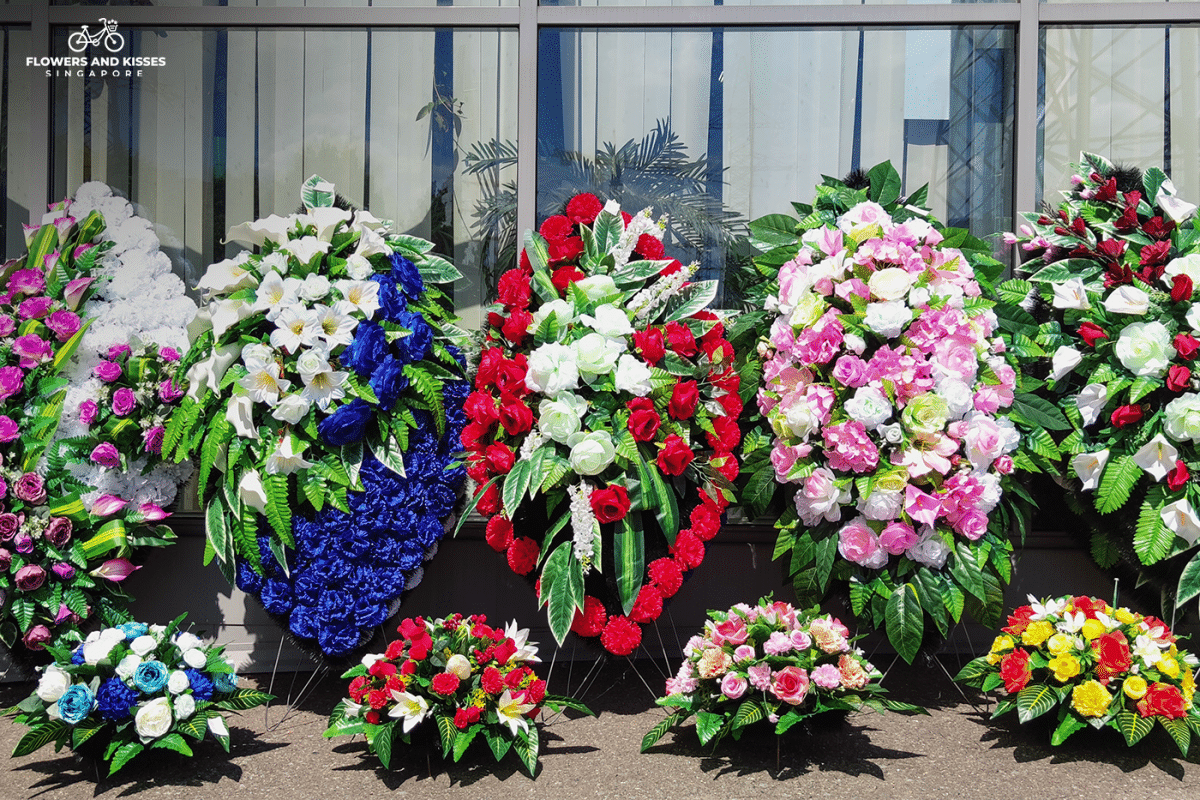 Flowers have long been used as a part of ceremonies for thousands of years. In fact, archaeologists have dated the earliest use of funeral flowers as far back as 60,000 BC. Back then, the flowers were likely used to mask the smell of the deceased. Today though, condolence flowers serve a different purpose. Aside from being an attractive display, condolence flowers are a powerful and effective way to comfort a grieving family, and reflect on the life and achievements of the deceased, an expression of respect, sympathy and love. There are actually different meanings and significance behind the type of flowers used when selecting funeral floral arrangements in Singapore. Whether it's a condolence flower stand or a condolence wreath you're considering, we have some tips to help you with making the right floral decision.
Roses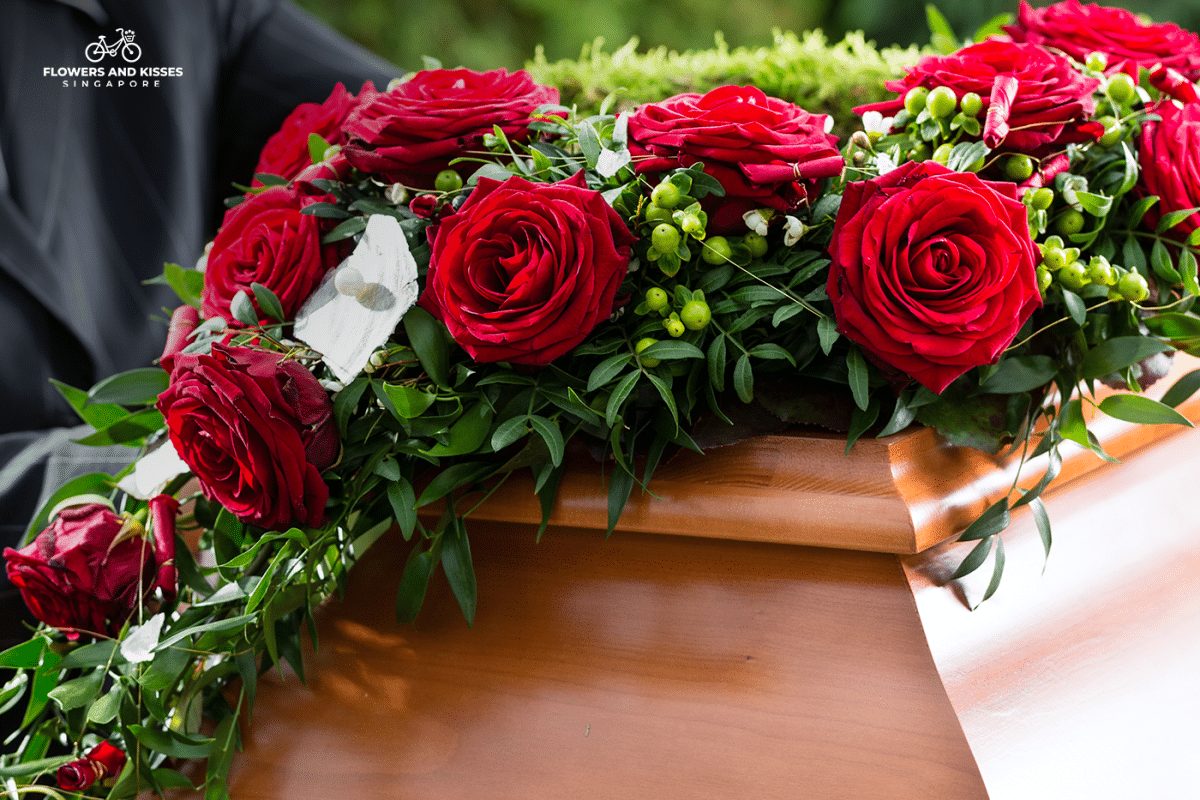 Roses are traditionally associated with romance and passion, but they are also appropriate for funerals. In a funeral setting, red roses symbolise love and grief. White roses, similar to white lilies, symbolises innocence and purity. You may want to consider sending an arrangement of yellow roses if the person who passed away was a close friend, as these represent friendship. Peach roses on the other hand can be used to show gratitude and sincerity for everything that the deceased has been for you.
Carnations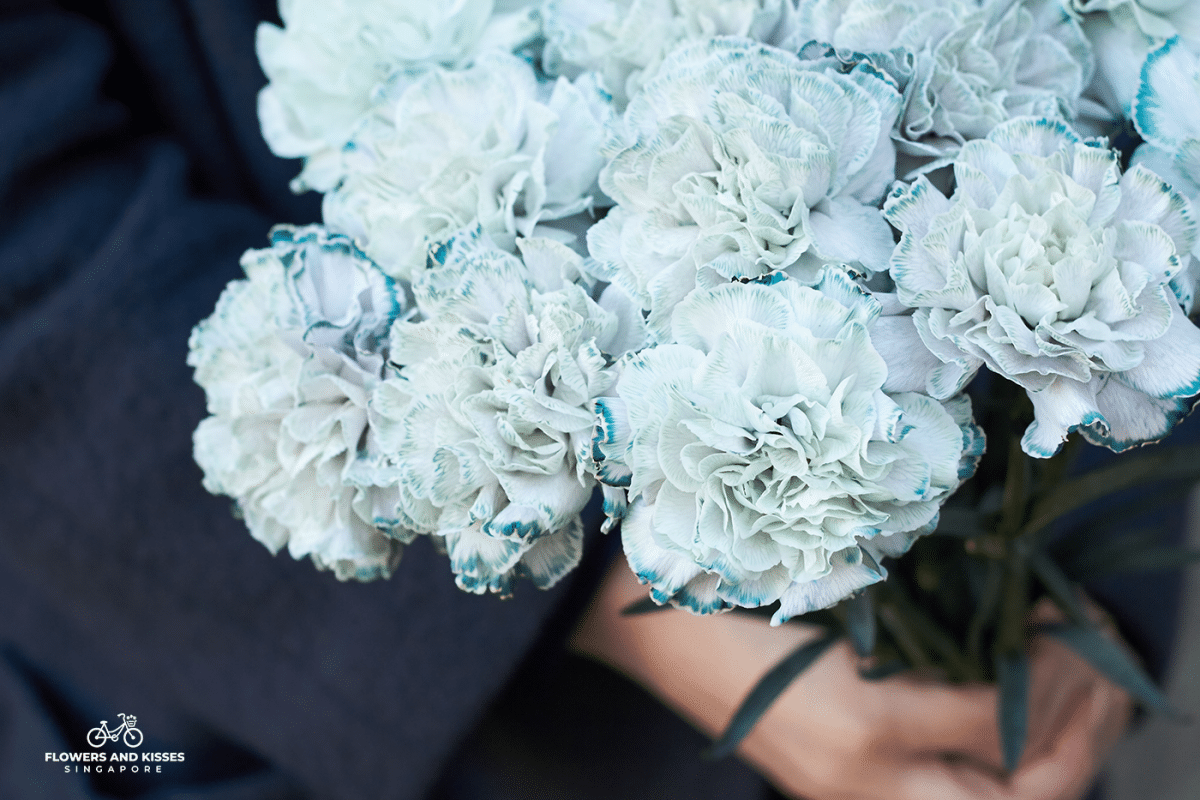 These flowers are a symbol of love and usually a traditional flower used for celebrating mothers on Mother's Day. Carnations are often used as condolence flowers because they grow in many different colours, and help support larger flowers like roses and lilies. As with other flowers, each of the colours has its own meaning; red carnations represent affection and white ones tend to symbolise innocence, while pink carnations might be a good choice for Catholic and many other Christian funerals since it's believed they were created from the Virgin Mary's tears.
Hyacinths
Hyacinth flowers are mostly used at funerals to add a sweet fragrance to an arrangement of assorted flowers. Hyacinths represent deep sorrow and regret, being one of the most suitable flowers to convey your condolences. This legend of the hyacinth flower can be traced back to ancient Greek mythology. Apollo the sun god, and Zephyr the god of the west wind, adored a young Greek boy named Hyakinthos and competed for his attention. One day, while Apollo was teaching Hyakinthos the art of throwing a discus, Zephyr, in a jealous rage, blew the discus back, tragically killing Hyakinthos. Beautiful flowers then grew around Hyakinthos's body after his death, and Apollo went on to name these flowers hyacinths after the boy he deeply cared about. That is why many florists now use hyacinths to symbolise a sense of longing for the person who has passed away.
Lilies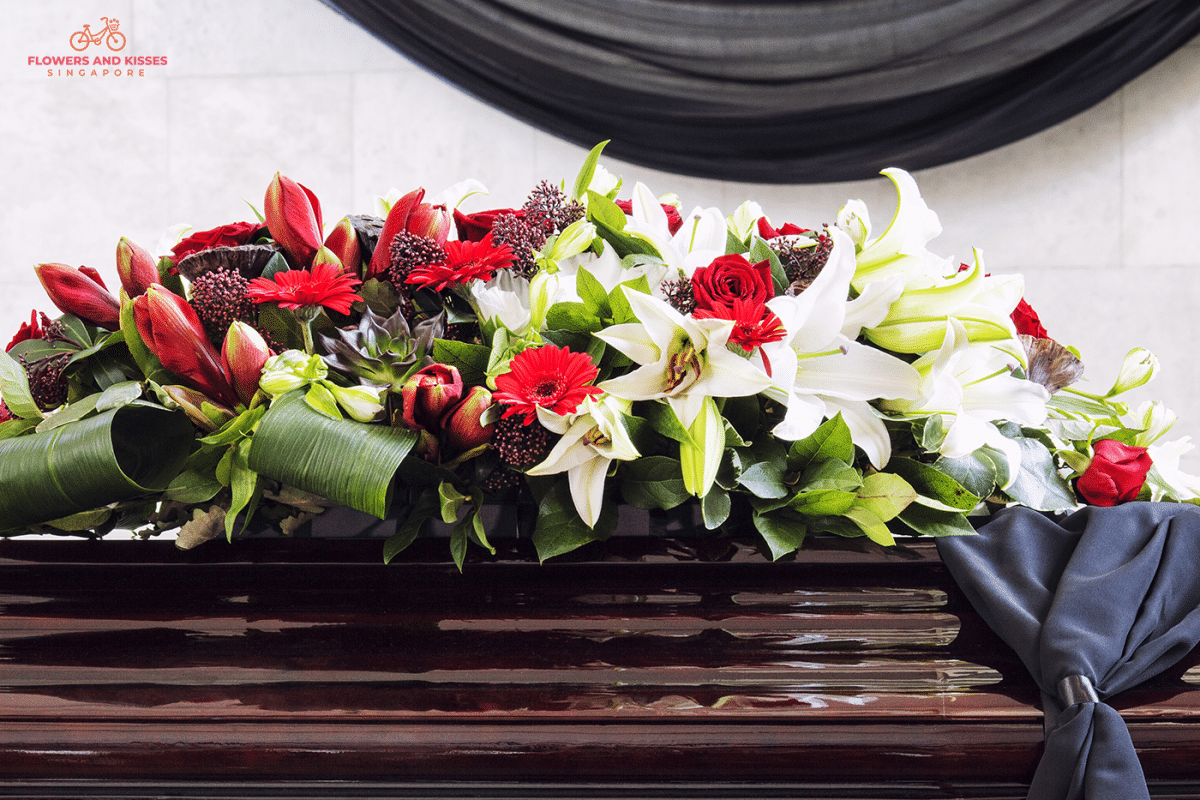 A popular and elegant choice, white lilies as condolence flowers represent peace, grace, and dignity. This is often the go-to funeral flower and there's significant meaning behind this strongly aromatic blossom. Lilies suggest that the soul of the deceased has returned to a peaceful state of innocence, providing hope and comfort to the family. Christians view this flower as one that symbolises purity, hope and the radiance of the soul. It's even believed that the Virgin Mary's tomb was covered in this flower.
If someone you know has recently passed away, take a look at our condolence flower stands and wreaths and use these flowers to express what's in your heart to say a final farewell. Contact us today to schedule a free delivery.