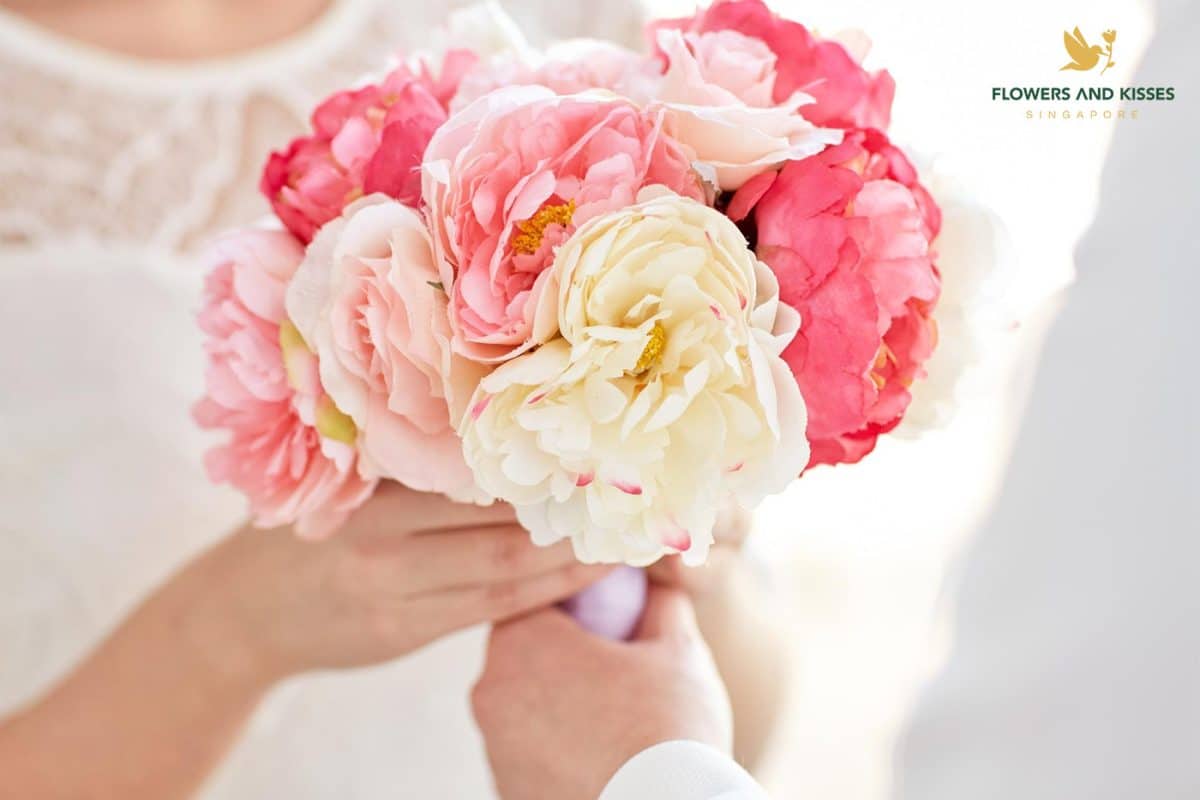 Flowers have been used for centuries as a way for people to convey emotions they can't express in words. This practice of using individual or bouquets of flowers as a tool of communication is called "the language of flowers", and has been practised in societies both ancient and modern. Every flower comes with its own special meaning or symbolism. This can also be influenced by its variety and colour, and certain flowers even take on a new meaning depending on the number that is gifted. Flowers & Kisses is an established online florist in Singapore, and this article explores the deeper meanings behind these flowers to help you communicate exactly what you want to say, contributing added meaning to the blooms you've decided on for your loved one.
Orchids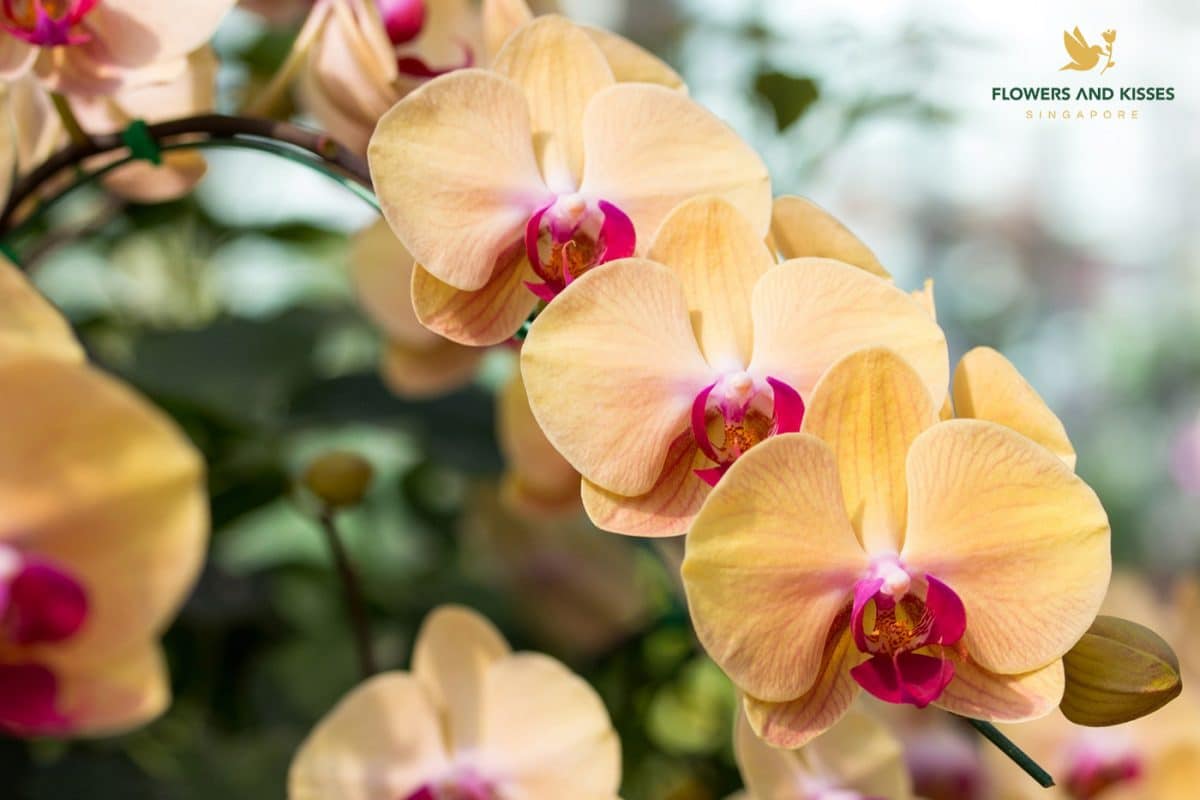 One of the most highly coveted ornamental plants is the graceful and delicate orchid. Derived from the Greek word "orkhis", this exotic flower was believed to affect an unborn child's gender upon conception in Ancient Greece – if the father was to eat a large orchid tuber, the child would turn out to be a boy, and if the mother consumed smaller and thinner tubers, the child would be a girl.
Generally, orchids are highly distinctive flowers embodying love, strength, and delicate beauty, suited for a number of different occasions. Let your friends or family know how much you care by giving them orchids as the perfect birthday bouquet. Undecided on a colour? Your best bet is a yellow orchid that symbolises friendship. In addition, orchids are also believed to bring a number of positive benefits to the energy of a home in Feng Shui; thank a homeowner for welcoming you into their home with orchids as an ideal gift that requires minimal care and maintenance.
Chrysanthemum
The chrysanthemum is a flower that comes with different meanings depending on where you're located, representing happiness in one place, yet related to death in another. In China for instance, the chrysanthemum is traditionally offered to the elderly signifying a long life as well as good luck in the home. When the chrysanthemum made its way to Japan around the eighth century AD, its reputation flourished much like it did in China, with the emperor adopting a single chrysanthemum as his crest and official seal.
It wasn't until much later in the 17th century where its symbolism took a more foreboding turn in the Western world. The chrysanthemum became associated with death rather than life in European cultures due to Greek superstitions that saw it as a protector of evil spirits. This led to its prevalent use as gravesite decoration and the custom of including chrysanthemums in condolence wreaths in the present day.
Peony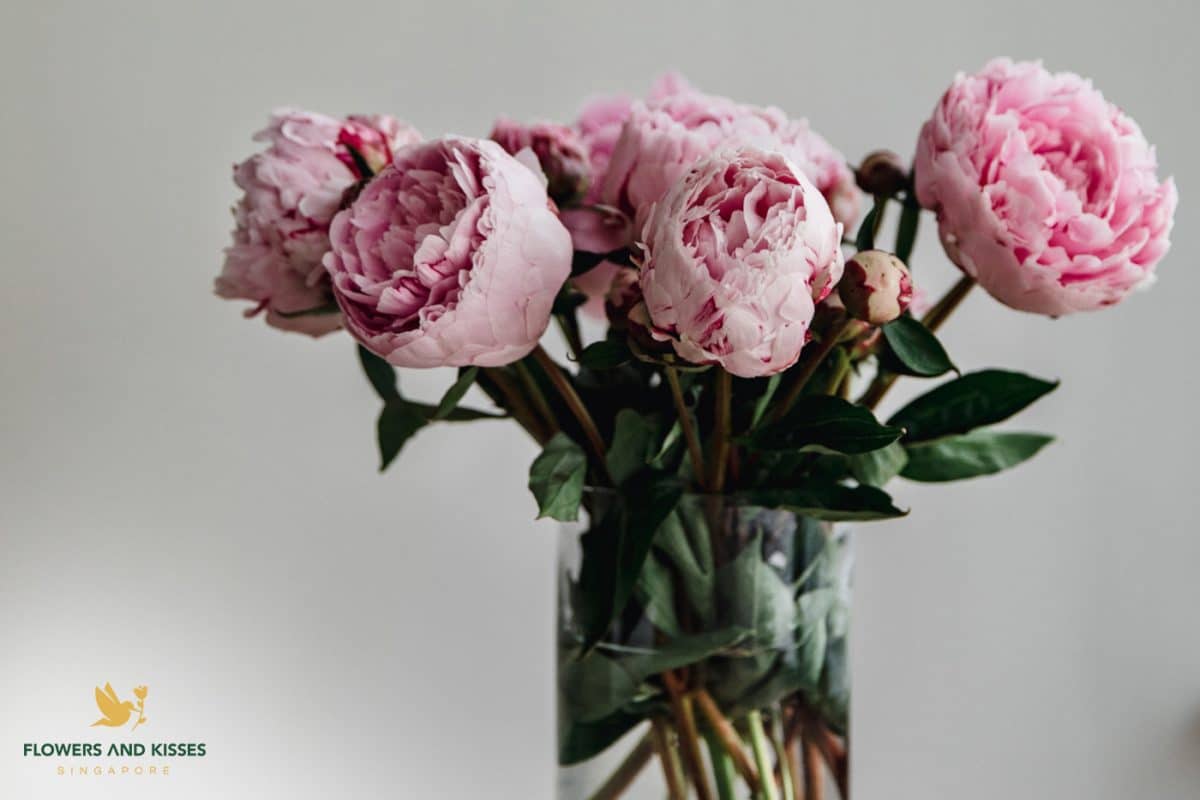 The peony flower is most commonly associated with romance, prosperity, and bashfulness. One of the most common colours of the peony is light pink, serving as a lovely alternative to roses. Some even believe that the peony serves as a good luck charm of sorts, bringing good fortune to whoever receives them, and are sometimes used as get well soon flowers.
Ranunculus
The name ranunculus is a combination of two Latin words – rana which means frog, and unculus meaning little. It is assumed that these flowers earned their name because they grew along streams and were as plentiful as little frogs in the spring. Representing charm, attraction, and radiance, the ranunculus is arguably one of the most beautiful blooms around and a favourite among many as anniversary flowers.
We hope this guide has been informative in helping you to understand the different meanings that come with each flower. With knowledge on the deeper significance behind various flowers, you can start experimenting with your bouquets and arrangements to let your loved ones know exactly how you feel about them.
At Flowers and Kisses, our florists are well trained and equipped to craft stunning bouquets for every occasion. Speak with our team today for the best floral experience!