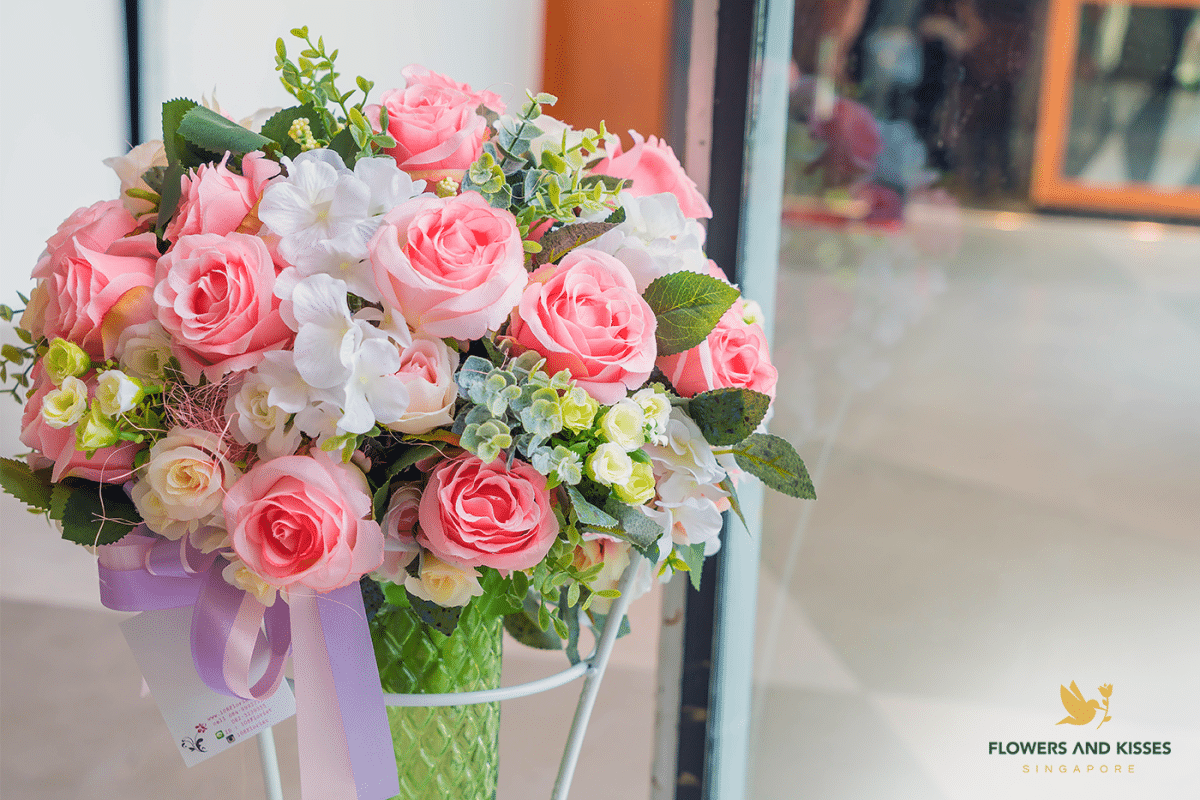 Roses have long been a favourite of many, and are used in everything from bespoke rose bouquets, to wedding centrepieces and elaborate party decorations in Singapore. Although the first thing that comes to mind when we think of roses is a rich, red one, there are in fact over a hundred species and hybrids that are associated with this flower – all of which come in a stunning assortment of colours, sizes, and variants. Flowers & Kisses is an established florist in Singapore, and we're here to share more about some roses you've probably never heard of to give you a fresh perspective on this timeless flower.
The Grasshopper Rose
The grasshopper rose is a species that is native to Holland, and is also known as the 'grassheart' rose. These are traditional "garden type" roses developed for the commercial floral industry, and are valued for their beautiful form, unique bright green and yellow petals, and exquisite scents. The blooms are medium in size, growing up to 50cm in height. Both their shape and colour combinations are features that make these rose bouquets appear exotic in style, adding interest to any living space.
The Ophelia Rose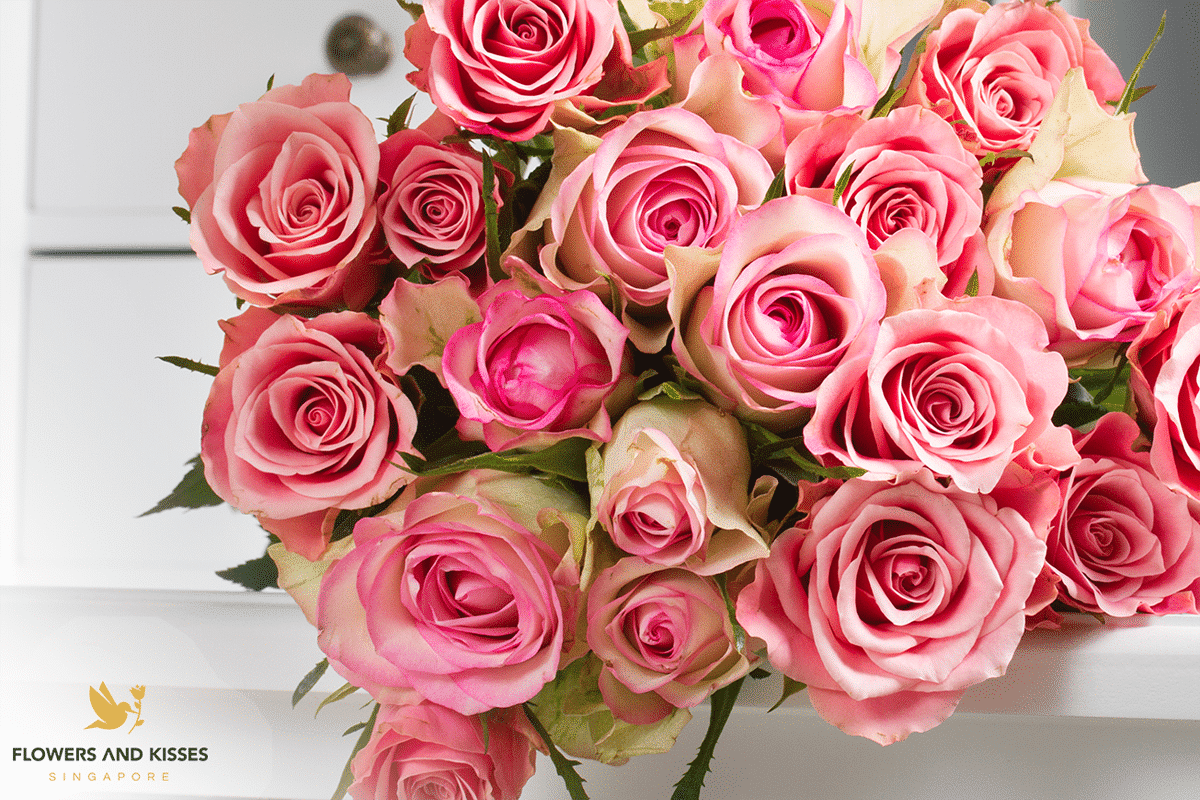 Ophelia rose is a hybrid tea rose that boasts neatly formed, salmon pink blooms with lemon centres. These roses are generally a large group of flowering shrubs, most with bushy flowers that are single-petalled to fully double-petalled. Leaves are mainly medium to dark green, with finely toothed edges. Known to be excellent for cutting, and highly fragrant, the Ophelia rose was first introduced as a garden rose in 1912, and went on to become popularly used as wedding decoration in the 1920s. However, it is worth noting that this species of roses are susceptible to a variety of diseases and pests, and will require good cultural practices to preserve their beauty.
Caraluna Gold Rose
With its pretty orange hues and peach undertones, the caraluna gold rose might be comparatively new to the market, but is already causing a stir within the floral industry. It features medium blooms and a high petal count, coupled with a sweet scent that makes it a great addition to both the garden and the home. Colour wise, these roses range from an amber peach to a softer pastel peach with pink highlights. It's an ideal rose if you're looking at flower bouquets for birthdays, especially when mixed with other blooms in complementing colours. It's also often used in lavish centrepieces at prestigious events.
At present, caraluna gold roses tend to have shorter vase lives. Therefore, it's important to have them delivered at least two days beforehand if you plan on using them for a wedding or at an event. For fresh flower delivery services in Singapore, look to reliable florists like Flowers & Kisses to ensure your blooms are handled with the care they require.
Nostalgia Rose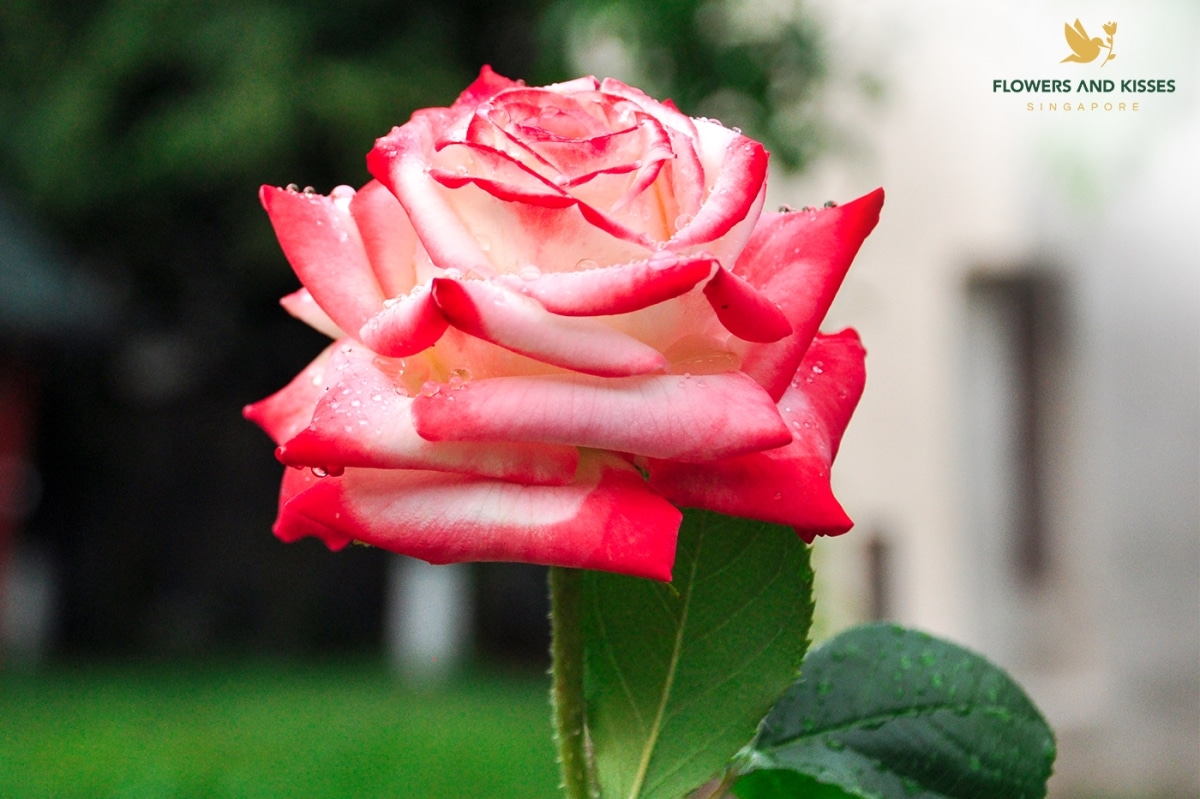 A uniquely coloured hybrid tea rose, the nostalgia rose wows with its highly perfumed blooms and unique cream-edged cherry red petals. This species blooms in early summer, late summer and from early to mid-autumn. A stunning, eye-catching variety, these bicoloured blooms are hardy, and contain a good resistance to disease.
Rose bouquets can be extremely versatile, with a variant to suit almost every taste and personality. We hope this article has been informative as an introduction to some of the lesser-known varieties, to help you with picking the best blooms for your future requirements.
Flowers & Kisses has a team of skilled florists and is a one-stop shop for all your floral needs. Reach out to us for more information today!