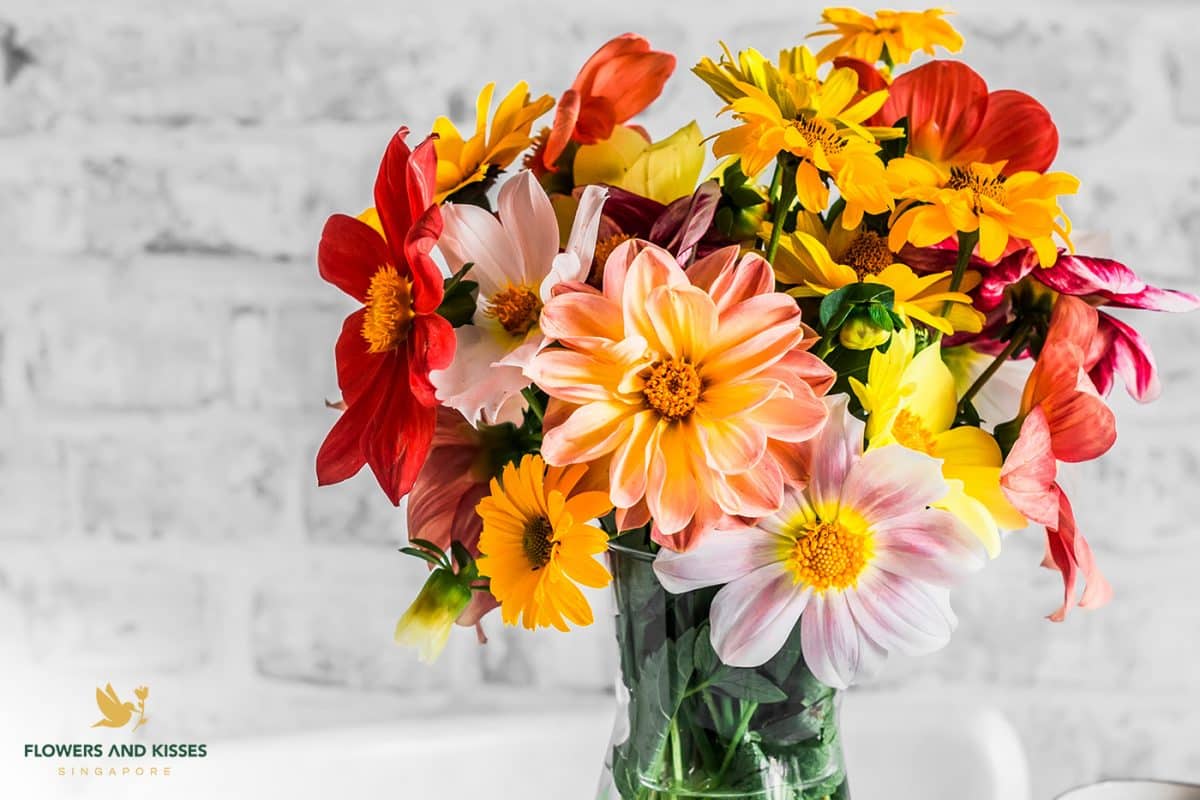 Flowers are a great gift and never fail to brighten someone's day. But there's no need to wait for a special occasion to buy flowers. Everybody loves the sight of flowers given how beautiful they are. Having flowers in your home does not only enhance the room's aesthetic appeal, but it can also have a positive impact on one's health, such as helping to reduce anxiety levels, fatigue and improving our overall mood. Flowers and Kisses is a reliable online florist in Singapore, and in this article, we'll explore the 4 reasons why you should include fresh flowers in your home.
Livens up your home
The importance of flowers in a home is certainly not without significance. Visually making a statement as well as adding charm, they help to infuse life, colour and also exuberance into your living space. For a pop of colour, you may want to try orchids, roses or even hydrangeas.
Adds a natural aroma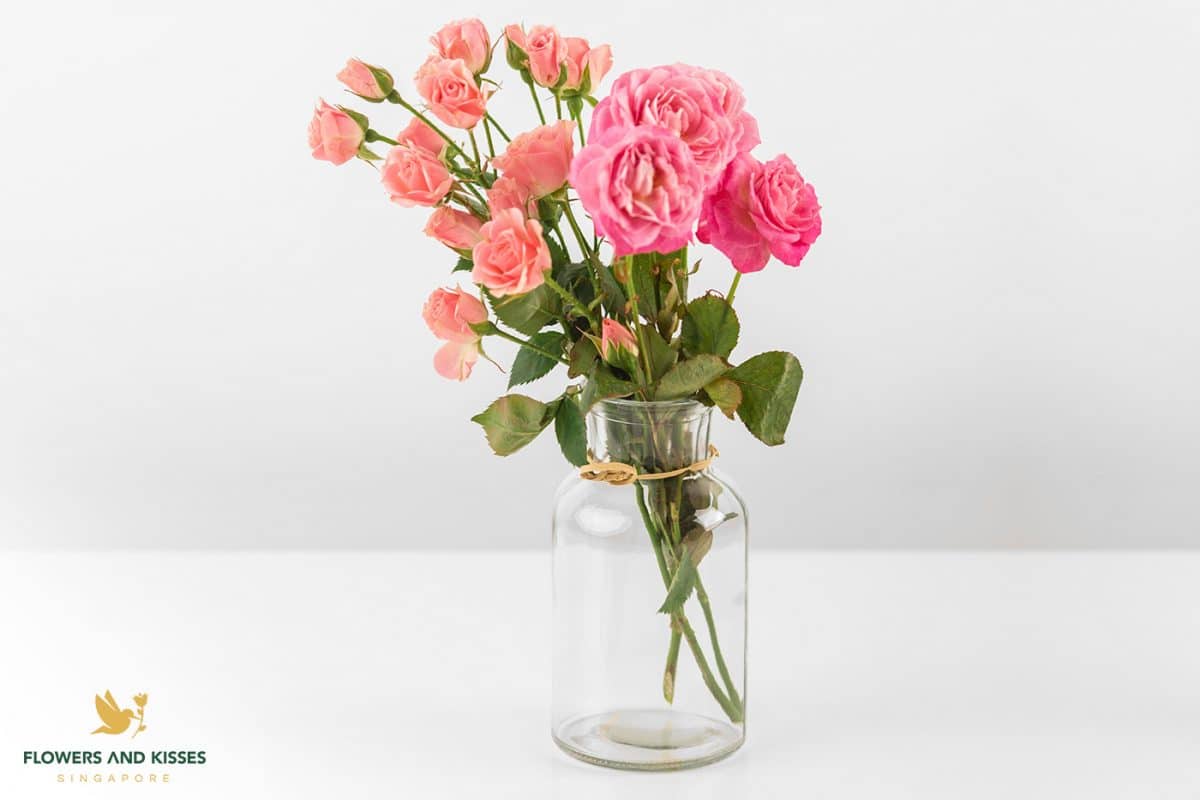 Fragrant florals provide a homely and welcoming vibe. A single vase of aromatic rose bouquet will do just the job in a hallway. Use flowers with a subtle scent in your living room if you don't want your guests to be overwhelmed; fill a bowl with water adding short-stemmed flowers such as roses, jasmines, and marigolds to it. Floating candles can also be used for lighting up this bowl. Alternatively, flowers such as roses, tulips, carnations, daisies, sunflowers, and lilies can also be a great addition to your home. The trick is to go for soft aromas to avoid overwhelming the senses.
Sparks creativity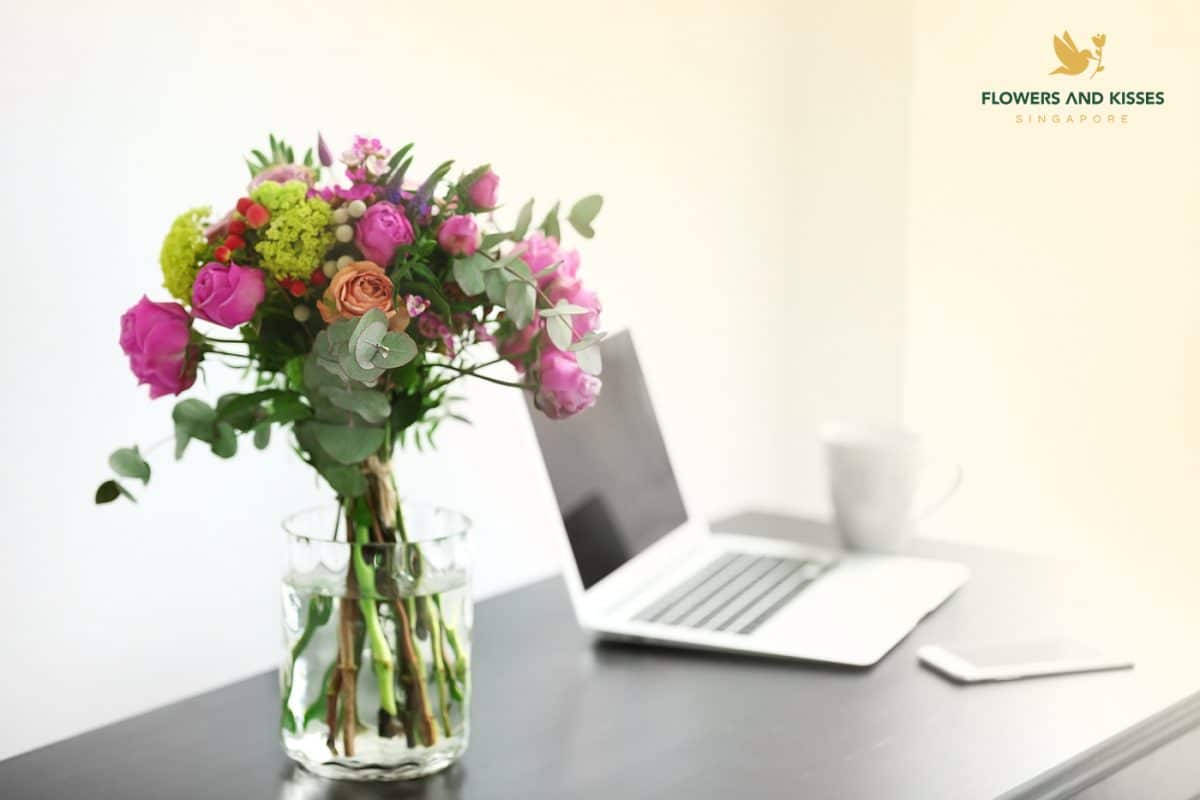 Did you know that fresh flowers can spark creativity and innovative thoughts? Studies have shown that working in a space that has fresh flowers can spark your creative process to help you come up with new, exciting ideas. This is particularly beneficial for a post pandemic world where many of us have shifted to working directly from our homes. Flowers that are warm-colored such as yellow, orange and red, are known to stimulate the brain and help to boost energy levels. Use these colours to increase your creativity and alertness. You may also consider engaging an online florist to help curate and put together a special arrangement according to your preferences.
Uplifts your mood and induces feelings of calm
Placing flowers around a room where you can see them has the ability to brighten up your mood, triggering happy emotions and feelings of satisfaction, in turn encouraging positivity. Recent studies have shown that flowers can even lower blood pressure, reduce feelings of pain and anxiety as well as help with fatigue. Having these radiant blooms in your home brings about positive emotional feelings in those who enter, making the space more welcoming and creating an atmosphere for connection and sharing.
With the hustle and bustle of our fast-paced everyday lives, it is now more important than ever to take time and smell the roses, lilies, or hydrangeas! If you'd like to find out more about decorating with flowers in Singapore, or are looking to purchase anniversary flowers or birthday bouquets, reach out to us and we'd be more than happy to help!