One of the most difficult things in life is mourning the loss of someone dear to you. Condolence flowers are a thoughtful way to express your sympathy if you are close to someone who has lost a loved one. As with other types of floral tributes, condolence wreaths are normally accompanied by a short, meaningful message to express your condolences. It can be difficult to find the right words to convey the depth of your grief and how much the person who has passed away meant to you, so we will share some tips to help you write the message to accompany your condolence wreath.
Choosing The Right Condolence Wreath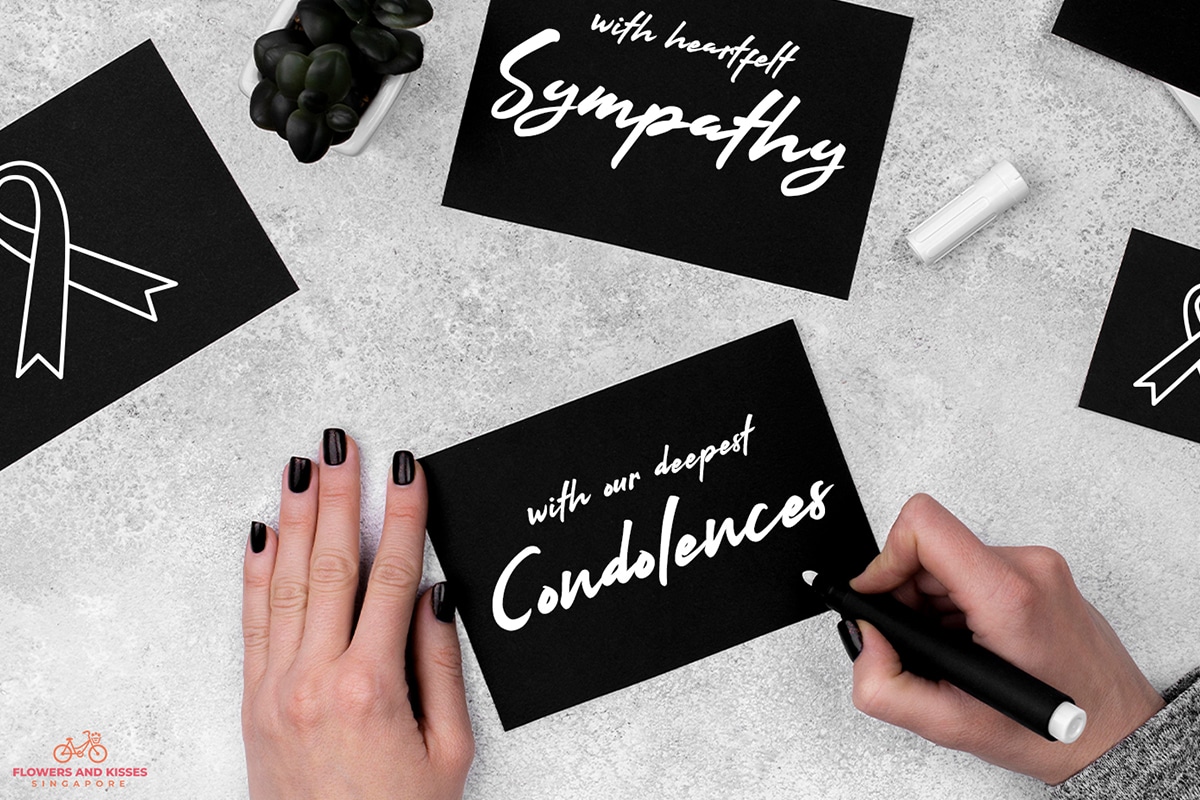 Before you begin writing your heartfelt message, it's essential that you pick the right condolence flower stand to send to the bereaved family. When choosing condolence flower stands, one of the most important things you need to take into consideration is your relationship with the deceased person. For example, the closer your relationship is, the more elaborate your condolence flower arrangement should be.
Next, you should also take into account the theme and vibe of the funeral service before deciding on the floral arrangement of your condolence flower stand. There is also the matter of whether it will be a traditional funeral service or a unique celebration of the deceased's life. Some invitations specify that attendees should avoid the white lilies and red roses and use flowers that better convey the personality of the individual. It would be appropriate to use sunflowers in your condolence wreath, for instance, if the deceased had an upbeat personality and loved sunflowers. At Flowers And Kisses, our team of florists are more than happy to customise your condolence flowers according to your specific requirements because we believe in curating personalised, thoughtful floral arrangements.
What Do You Write On A Condolence Wreath?
Once you have picked the right flowers, it's time to express your condolences by writing a few kind and thoughtful words. The message doesn't have to be long, just a brief one should suffice. Here are a few ideas on what you can write on a condolence wreath:
Forever in our hearts
With our deepest sympathy
Forever missed, but never forgotten
With our deepest sympathy
Dearly loved and dearly missed
In loving memory
You will be loved and remembered forever
With you in sorrow
What Do You Write On A Card For Condolence Flowers?
Whether you plan to attend the funeral service in person or send a condolence flower stand as an expression of sympathy for being unable to attend, you should make sure that your message is simple, yet meaningful. Getting condolence flowers delivered with a thoughtful message, even if you didn't know the deceased well, is a timeless way of expressing your condolences and sorrow.
To help you comprehend your feelings, we came up with a list of condolence flowers message examples so you can tailor your message to the person you are addressing. We genuinely hope that these words will help you remember your loved one's life and inspire you to write a heartfelt and personal tribute to them.
I am forever grateful to you for everything you have done for me. Thank you for everything.
You will always hold a special place in my heart. With all my love.
Thank you for always being there for me, in good times and bad. Love you forever.
You were my best friend. I will miss you every day.
As long as I live I will always remember you fondly, I love and miss you forever.
You made me the person I am today and for this, I am eternally grateful. With all my love.
I will always hold you close to my heart. Rest in peace.
I will cherish all the love and memories forever. You are loved dearly.
Conveying Your Sympathy With Condolence Wreaths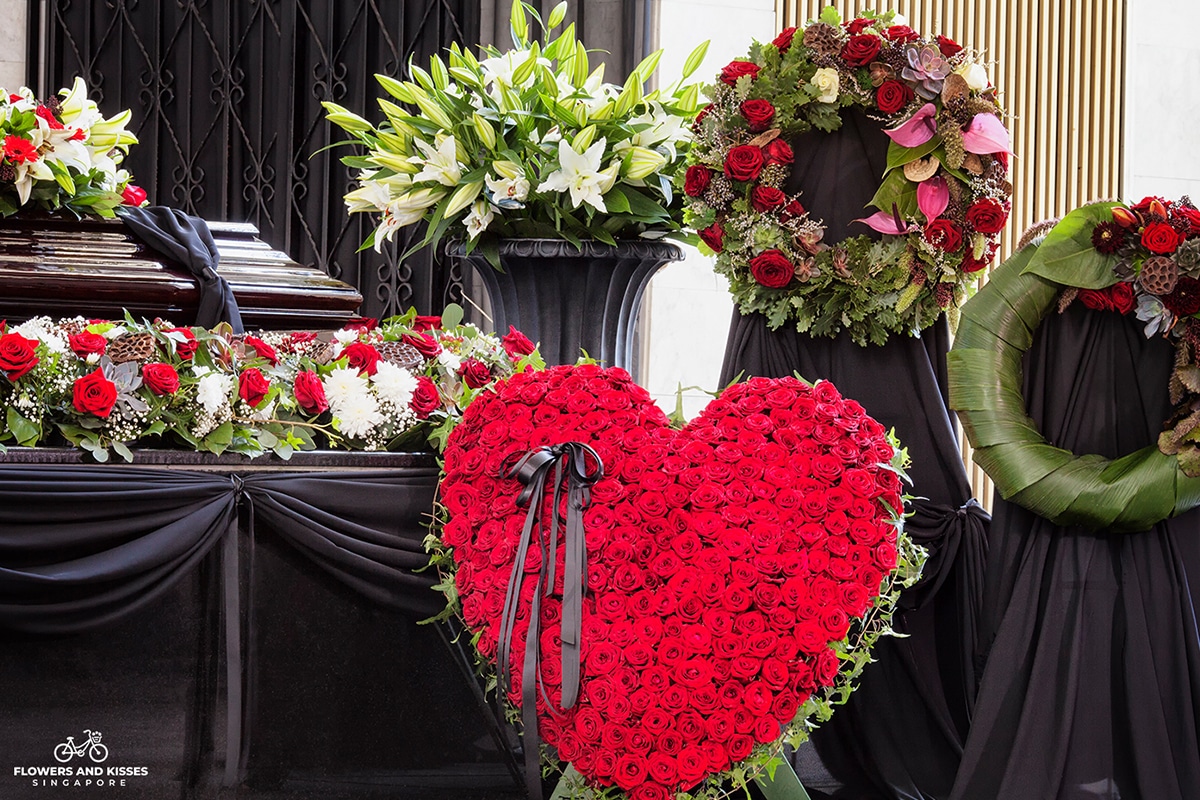 Losing a loved one is never easy, and condolence flowers provide much-needed comfort and add some colour in an otherwise gloomy time. Even if you weren't very close to the deceased, a thoughtful message that goes with your condolence flowers can go a long way to express your sympathy and grief.
Our condolence flower stands and wreaths are available in a variety of styles to honour the memory of a loved one who has passed away. If you have specific floral arrangements in mind, we are able to personalise your specific requirements too. Let us handle your funeral flower needs to bring comfort to the bereaved family during this difficult time. Contact us today for more information on curating a personalised condolence wreath.