Even though we've all been spending time apart from our loved ones as a result of the ongoing pandemic, sending them a bouquet of fresh blooms is a great way to let them know you're thinking of them. Whether you're looking to send get well soon flowers to a sick friend or anniversary flowers to your special someone, there are plenty of floral arrangements to choose from. Here are some of the latest floral arrangements trends that will surely bring some comfort and add joy to your loved one's day:
1. Preserved flower and dried foliage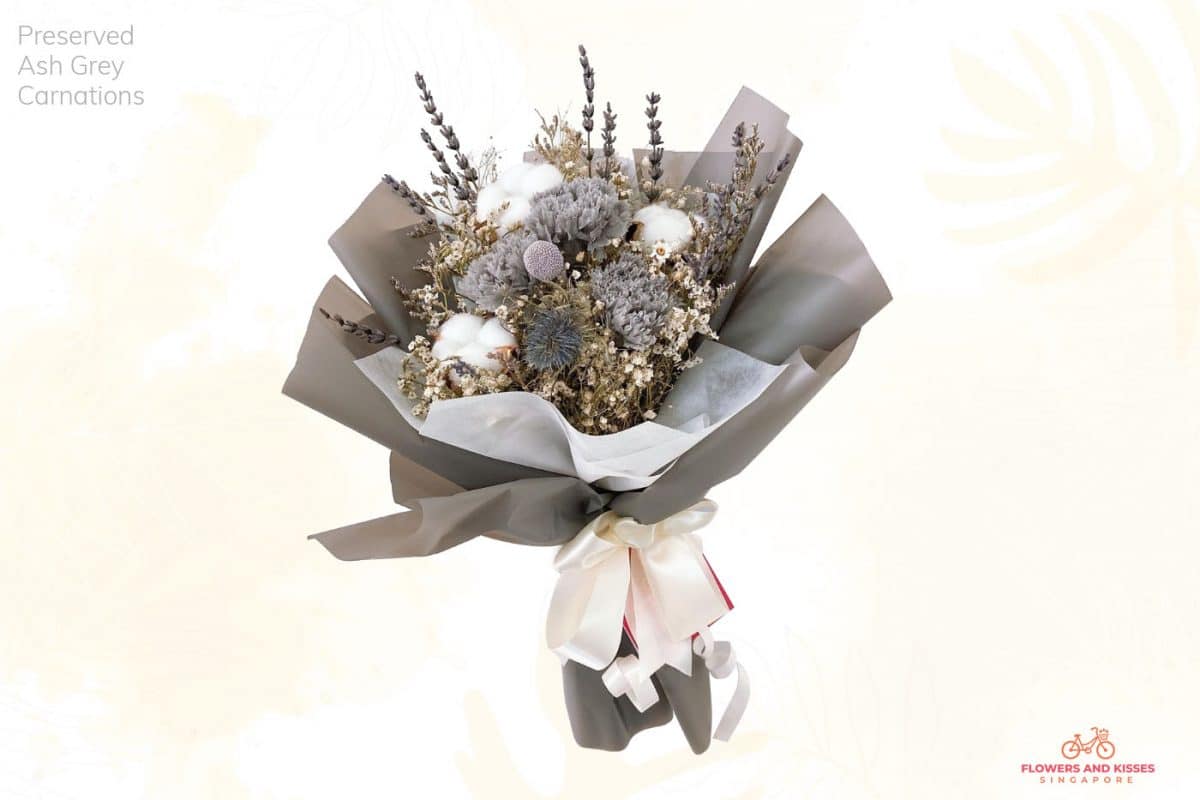 Floral arrangements in earthy tones, which go well with rustic themes, are becoming increasingly popular which is why preserved flowers and dried foliage are all the rage these days. Preserving flowers is a great way to prolong the life of fresh flowers. These flowers go through a rehydration process, where fresh blooms are cut when they are at their most radiant. Then, instead of leaving them out to dry, they are being placed in a  mixture made of glycerine and other plant elements. This liquid will gradually rise through the trunk till it completely substitutes the sap. The rehydration process takes a couple of days before the preserved flower is ready for use. 
As a result, preserved flowers are able to retain their natural appearance and texture. In fact, they are much softer to touch and more flexible in comparison to dried flowers. However, preserved flowers are sensitive to heat, humidity and sunlight. But with minimal care, they can last anywhere between one to three years, or maybe even longer when kept in a sealed container – making it the perfect arrangement for those who prefer low-maintenance blooms. Our Autumn hand bouquet is a great option for anniversary flowers. As preserved flowers are pollen-free, this bouquet is especially suitable for those who have allergies too!
2. Envelope flower box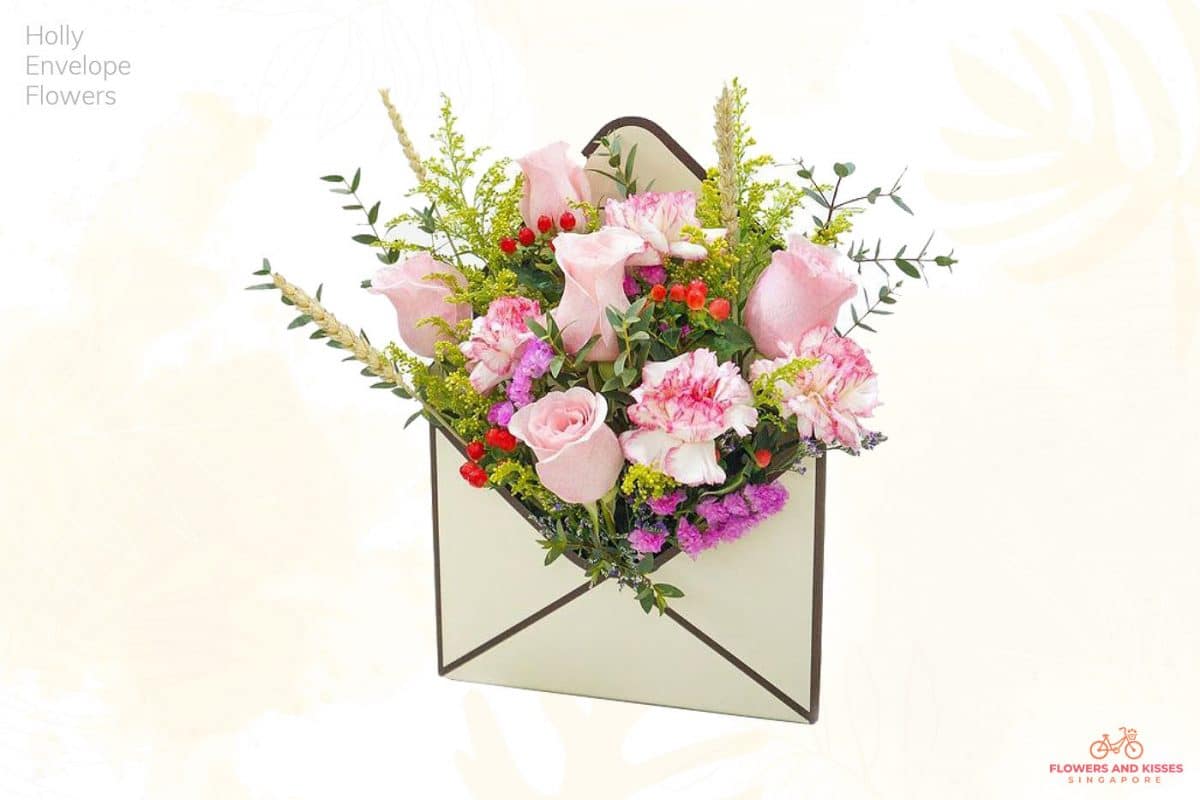 Just like sending sappy, handwritten love letters on special occasions using a paper envelope, you can now send floral arrangements in envelope boxes of your choice. Our envelope flower boxes are available in different variations of floral arrangements. Add an element of surprise to your gift and surprise your loved ones with a beautiful flower envelope box to uplift their day today. 
3. 99-stalk Rose bouquet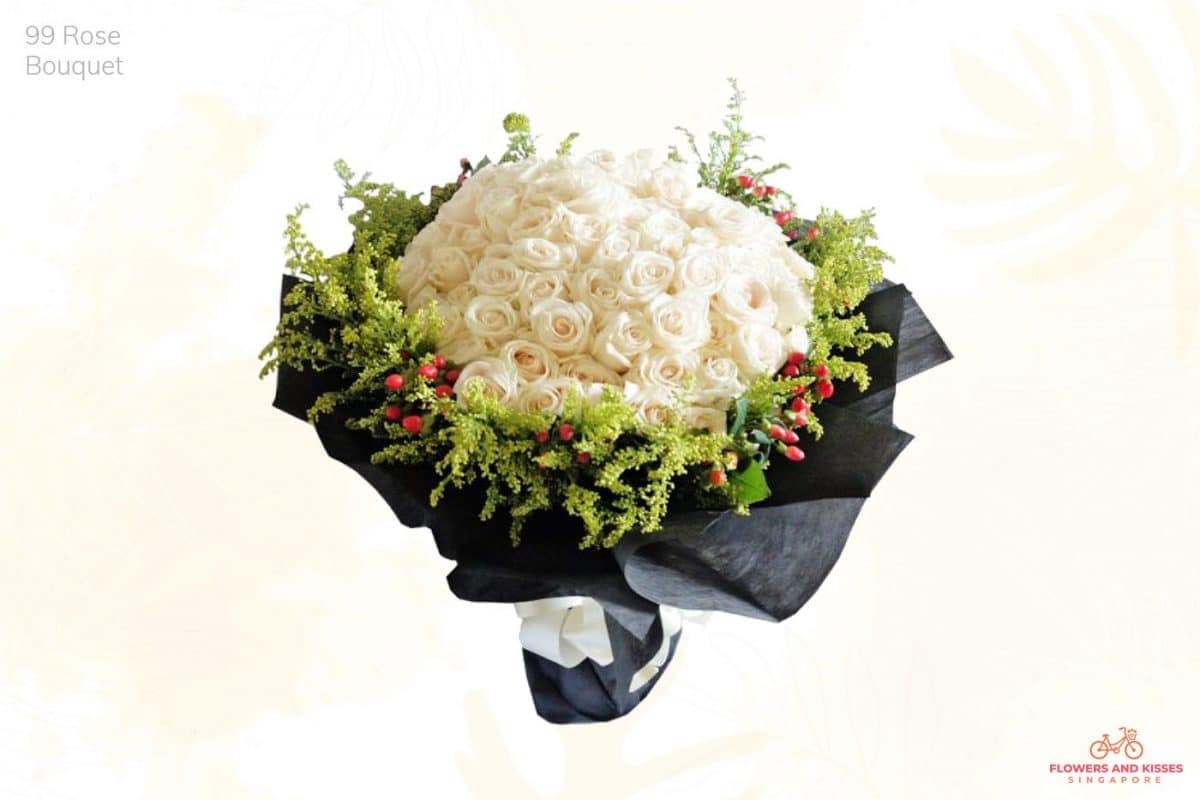 Make a statement of your adoration for your significant other with this huge 99 Rose bouquet. Red roses are one of the most romantic flowers, making them a great gift if you're unsure what flowers to get for your wedding anniversary. Nothing screams romance more than this over-the-top flower bouquet, so if your loved one has been hinting at a wedding proposal, you know which flower bouquet to go for.
4. Spray-painted floral arrangements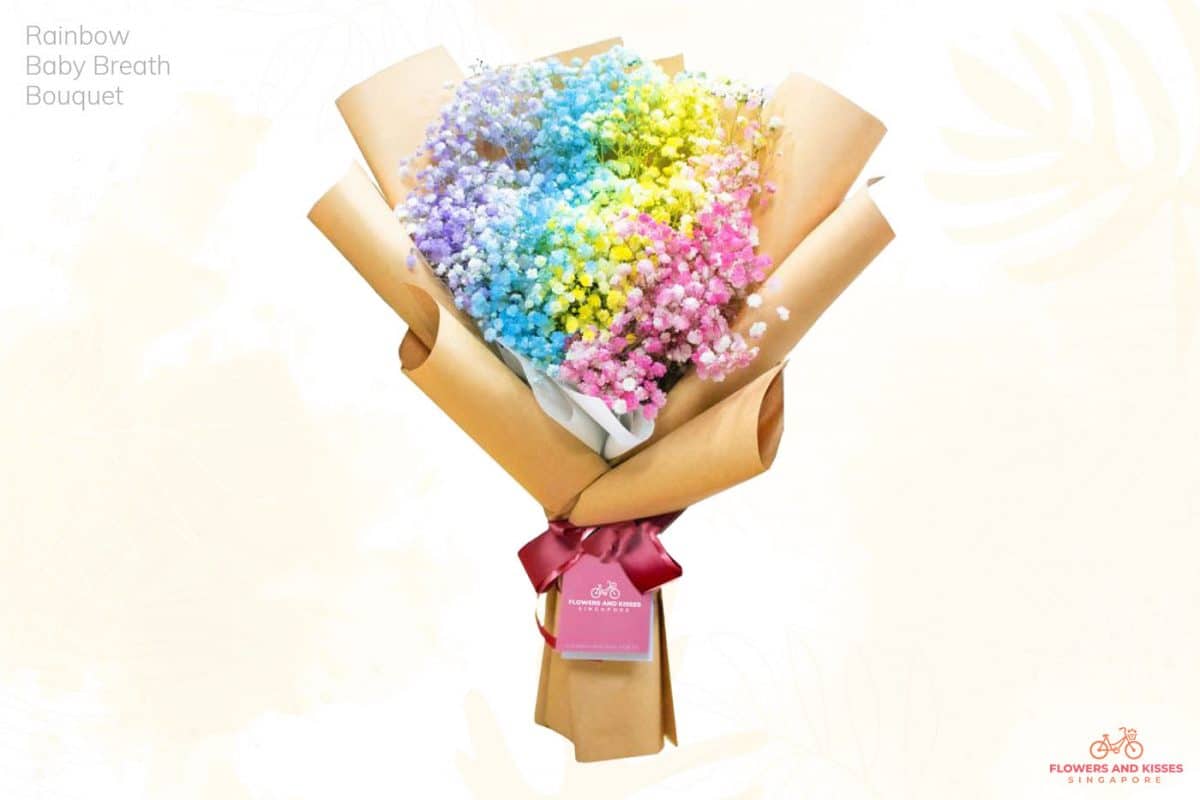 Spray-painted fresh flowers are a terrific way to bring a splash of colour to anyone's life. A lot of florists these days are breathing new life into fresh flowers by using bright coloured spray paints. This adds a little flair to an otherwise ordinary bloom. Most times, you'll find that they often get creative with and have loads of fun decorating baby breaths.
Who says you need to celebrate a special occasion to send fresh flowers? If you know a friend who's living alone during these tough times, this is the best time to send over our Rainbow Baby Breath bouquet. This bouquet has been carefully hand-dyed by our talented florists and the vibrant colours are sure to cheer them up during this difficult period!
5. Minimalist flower designs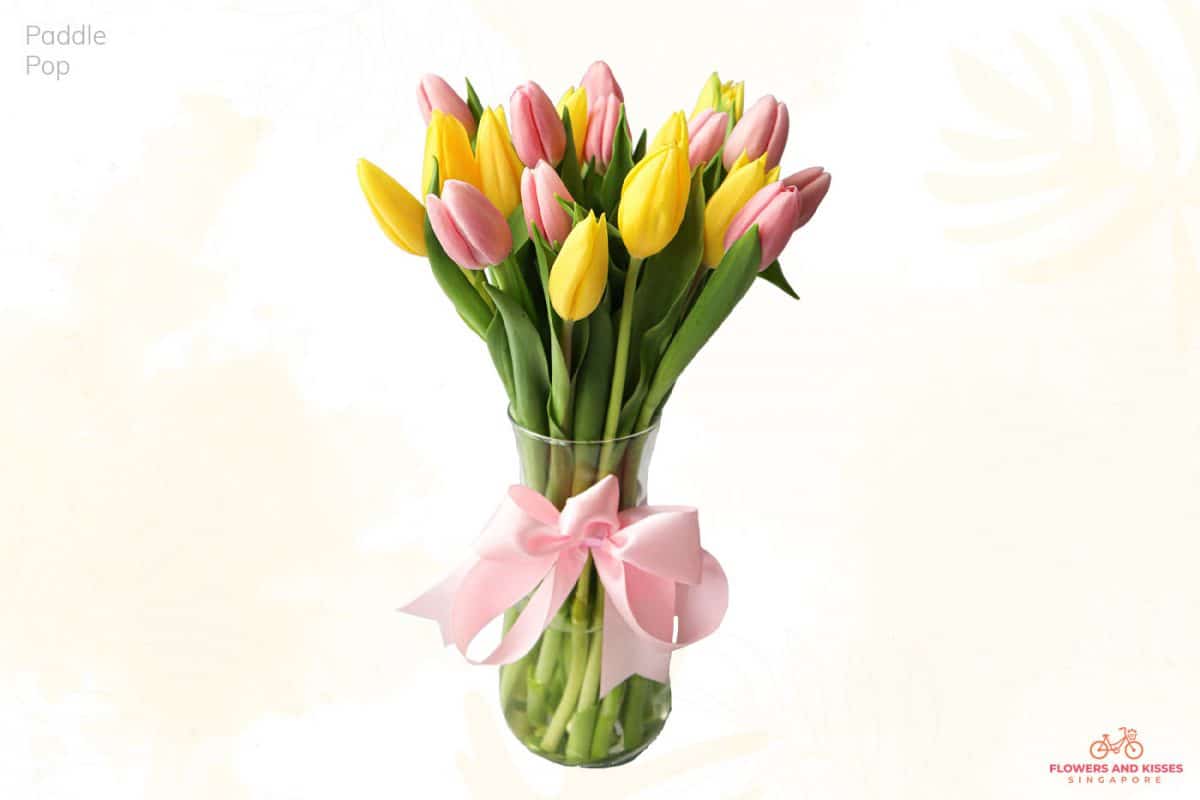 Nowadays, more people are embracing the less is more concept. The thing with minimalist floral arrangements is that people find them to have a calming effect on the eyes. These days, minimalist floral arrangements are one of the most popular floral designs for weddings. Ethereal minimalism, white wildflowers, or even single white blossoms are some of the few minimalist floral arrangements. Our Paddle Pop vase is one of our popular minimalist floral arrangements, and if you receive these beautiful flowers for your wedding anniversary, you can add this to your home decor as it makes an elegant table centrepiece.
Trendy Flowers In 2021
Sending flowers to your families and friends is a wonderful way to let them know you care. Now that you have an idea of what floral arrangements are in trend, you can have beautiful flowers delivered straight to your loved ones.
Whether you're sending get well soon flowers or flowers for your wedding anniversary, we can make it easier for you to surprise your special someone by delivering your gift for free* on the same day in Singapore!
*We offer free delivery fees to all locations, except Sentosa and Tuas.