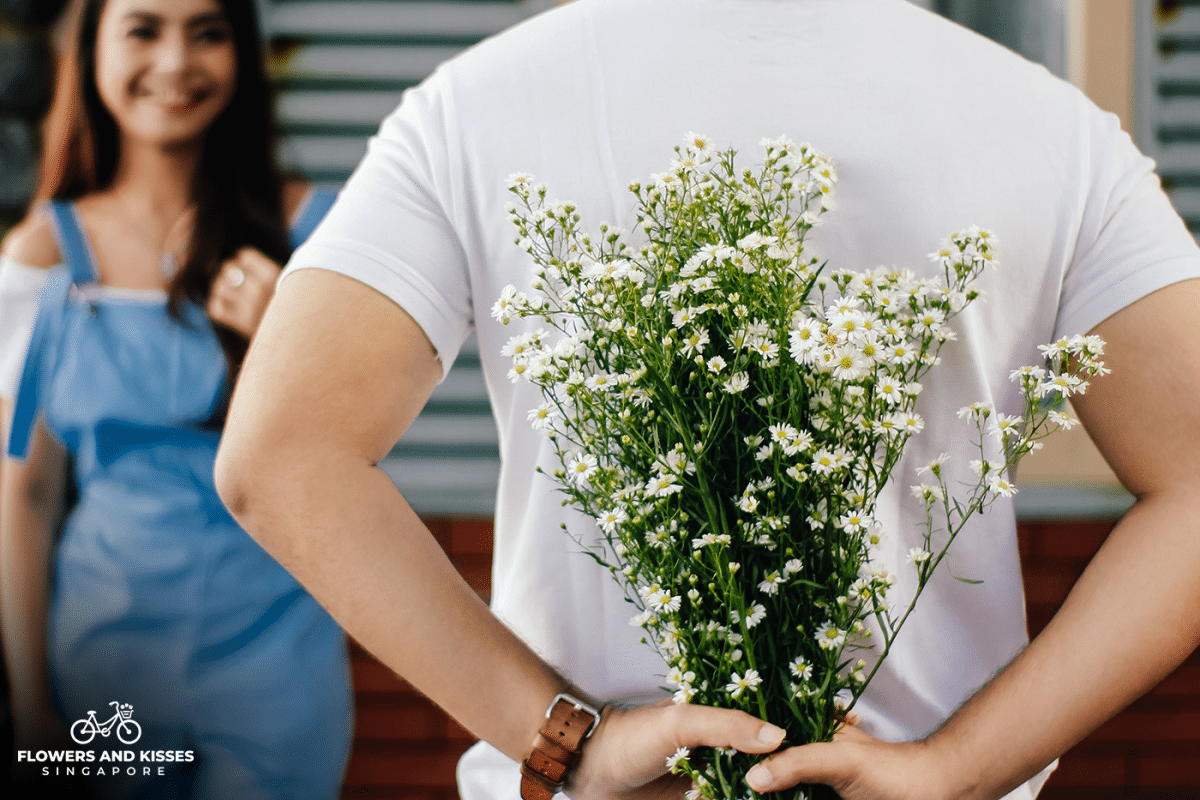 There's no better way to convey your love and appreciation to your significant other than by giving them beautiful anniversary flowers on special occasions like your wedding anniversary. Whether you opt for simple or elaborate bouquets, our crafty florists can help you express your sentiments on this memorable occasion.
It doesn't matter if this is your first wedding anniversary or thirtieth anniversary; this is a wonderful opportunity to show your partner you are grateful for them with flowers, as beautiful blooms are a reminder that your love is eternal. Choosing the perfect bouquet of flowers for your anniversary can be tricky, but luckily, we have some of the best flower ideas for you to choose from.
1. Choose a flower associated with her name
Anything associated with a person's name is sure to make that person feel special. Depending on the name of your loved one, you can choose an anniversary flower bouquet that represents their name, such as daisies, lilies, roses, ivy, jasmine, among others. The thoughtful gesture sets a hallmark for a lifetime of memories because they show how loving and giving you are.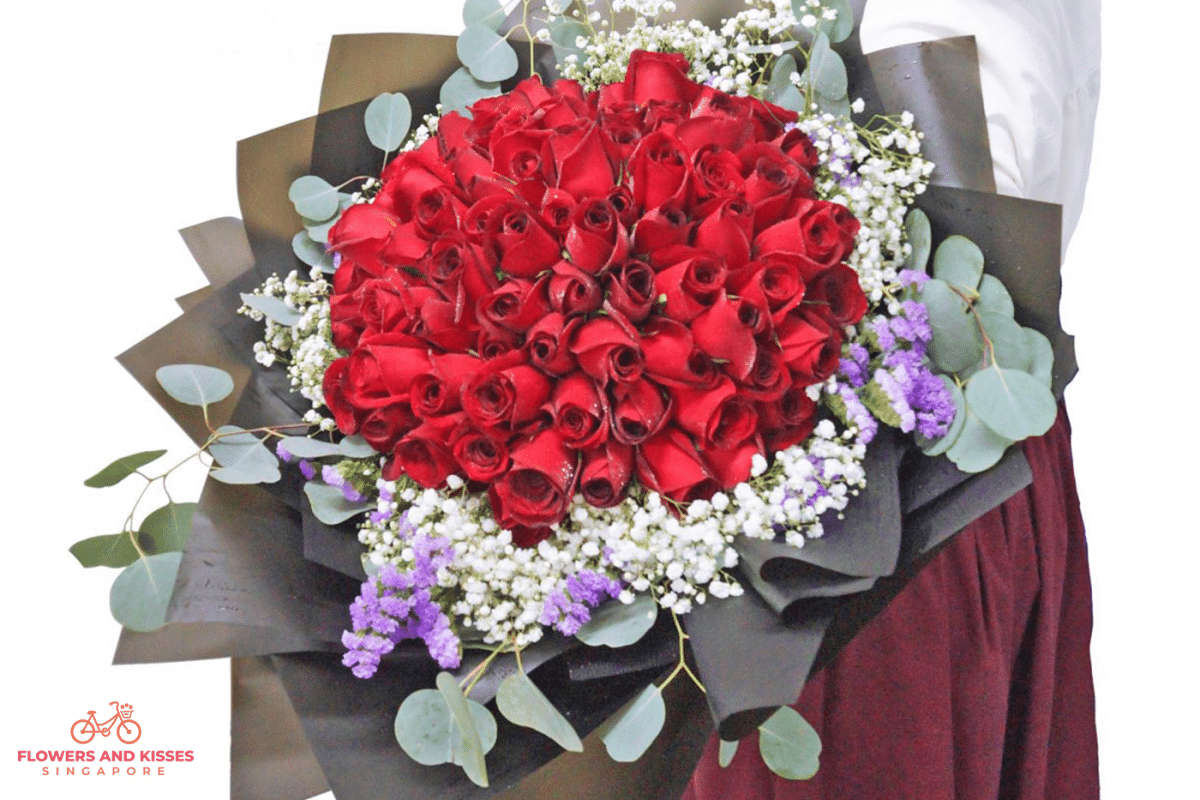 If her name is Rose, you won't go wrong with our 99 Rose Bouquet. This bouquet remains a crowd favourite for special occasions such as birthdays, wedding proposals and even anniversaries.
2. Take advantage of the landmark year
It's no secret that silver is a symbol of 25 years of marriage, or that gold represents 50 years. But did you know that most wedding anniversaries are also celebrated with a specific flower? If you're celebrating a wedding anniversary, mark your blossoming relationship with its corresponding flower.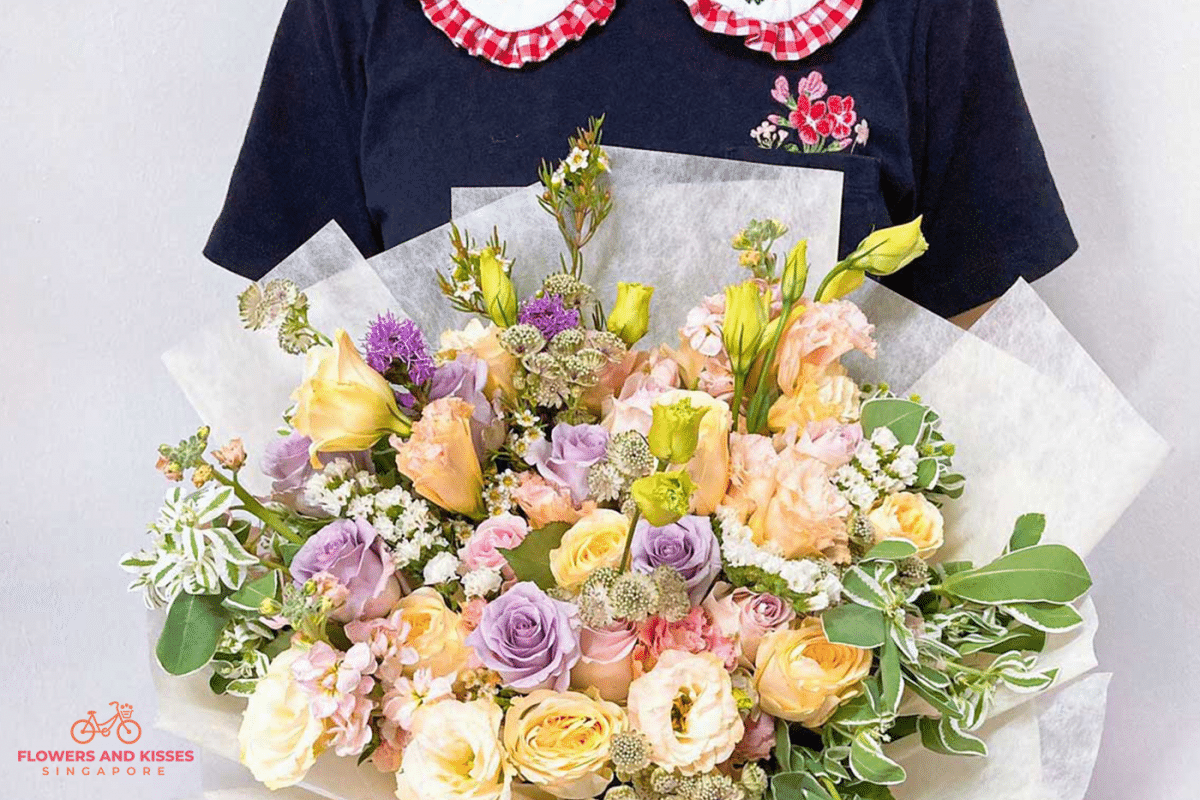 Carnations, for instance, have long been associated with fresh, passionate love since they are often young and vibrant with their full bloom. Newlyweds embody this exact sentiment! In the first year of marriage, a couple experiences one of the most exciting times of their lives, hence the term, "the honeymoon phase." That's why carnations are traditionally given on the first anniversary of marriage.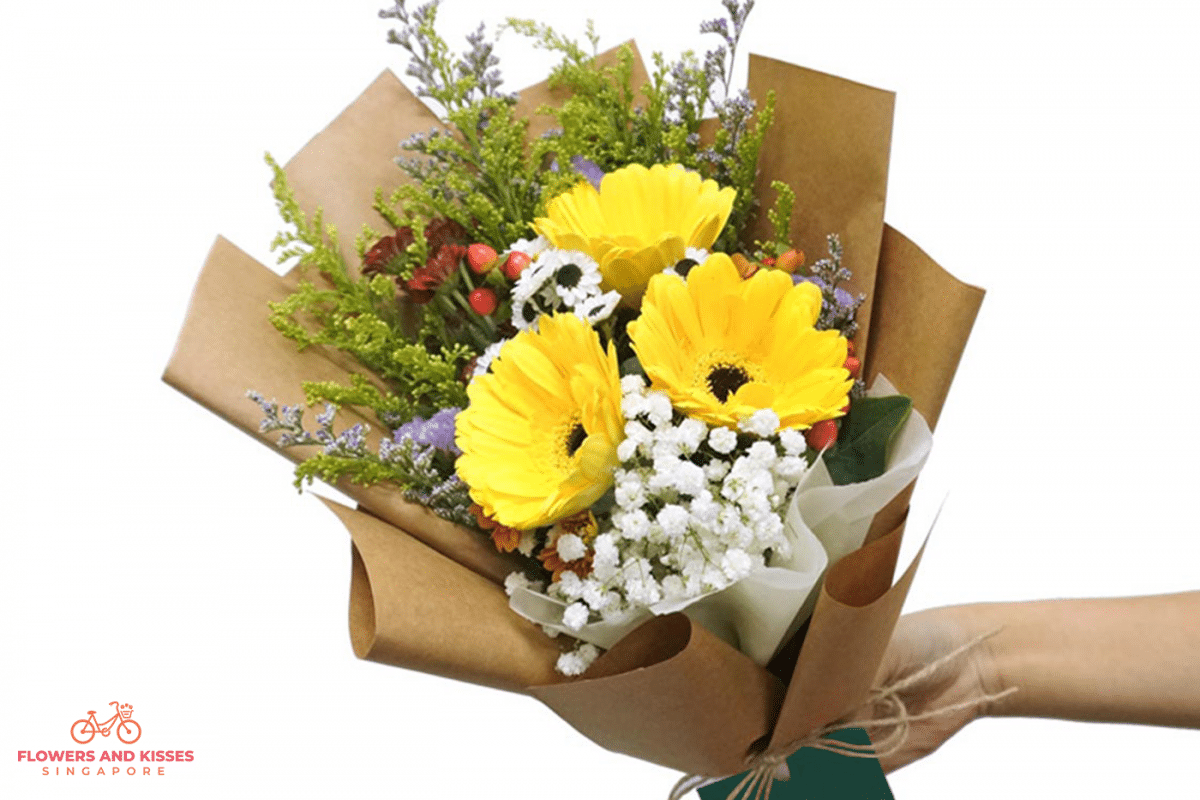 Daisy flowers may appear to be simple at first glance, but their unique structure and texture make them quite distinctive. Having been married for five years, a couple's life may seem routine or mundane. But just like a daisy, there is still so much to discover. Daisy also represents love and faithfulness, making them the perfect anniversary flowers for those celebrating five years of marriage.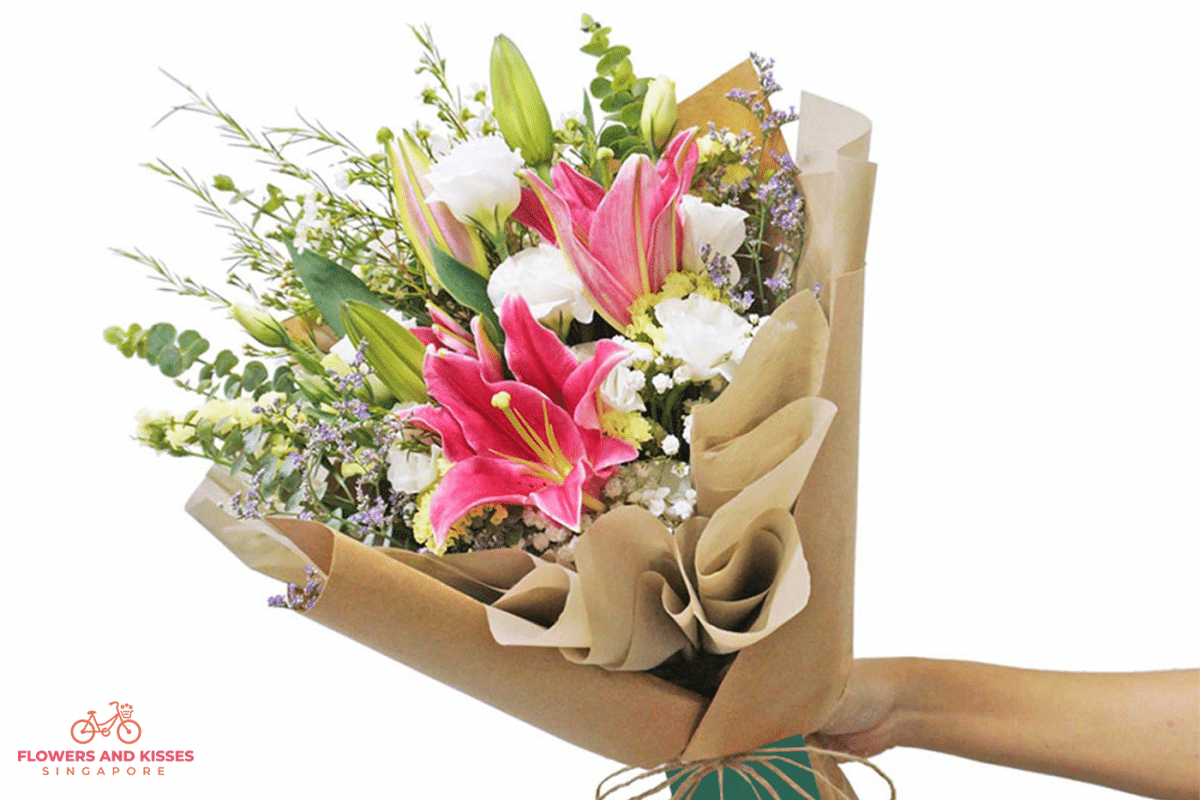 Often, lilies signify motherhood, a transition of life stages, and remembrance. 30th wedding anniversaries are often a time of reflection and big changes: children are moving out and couples may be contemplating retirement. This flower is the perfect way to remind you to take a step back and appreciate all you have accomplished over the past 30 years together. Our rustic, bold bouquet of Lilies is sure to do just the trick.
3. Bring her a bouquet in her favourite colour
Regardless of the meanings that colours convey, everybody has their personal favourites. When in doubt, you can choose something she likes, so if she loves bright red, roses or carnations would be good choices. Our anniversary flower bouquets come with the option of adding accessories – such as a vase, fairy lights, or chocolates – to make it more personalised.
Finding The Right Flower Bouquet For Your Wedding Anniversary
Feel free to combine our anniversary flower ideas with a romantic getaway, a candlelit dinner to add a special touch to your anniversary, or simply surprise your partner with our bouquet of anniversary flowers on their own – the choice is yours!
Browse our wedding anniversary flower collection to discover a wide selection of anniversary flowers tastefully arranged by our florists, and enjoy the sweetest anniversary celebration of your life.
Contact us today and let us know your preferred floral arrangements, we can deliver your bouquet for free* on the same day in Singapore!
*We offer free delivery fees to all locations, except Sentosa and Tuas.