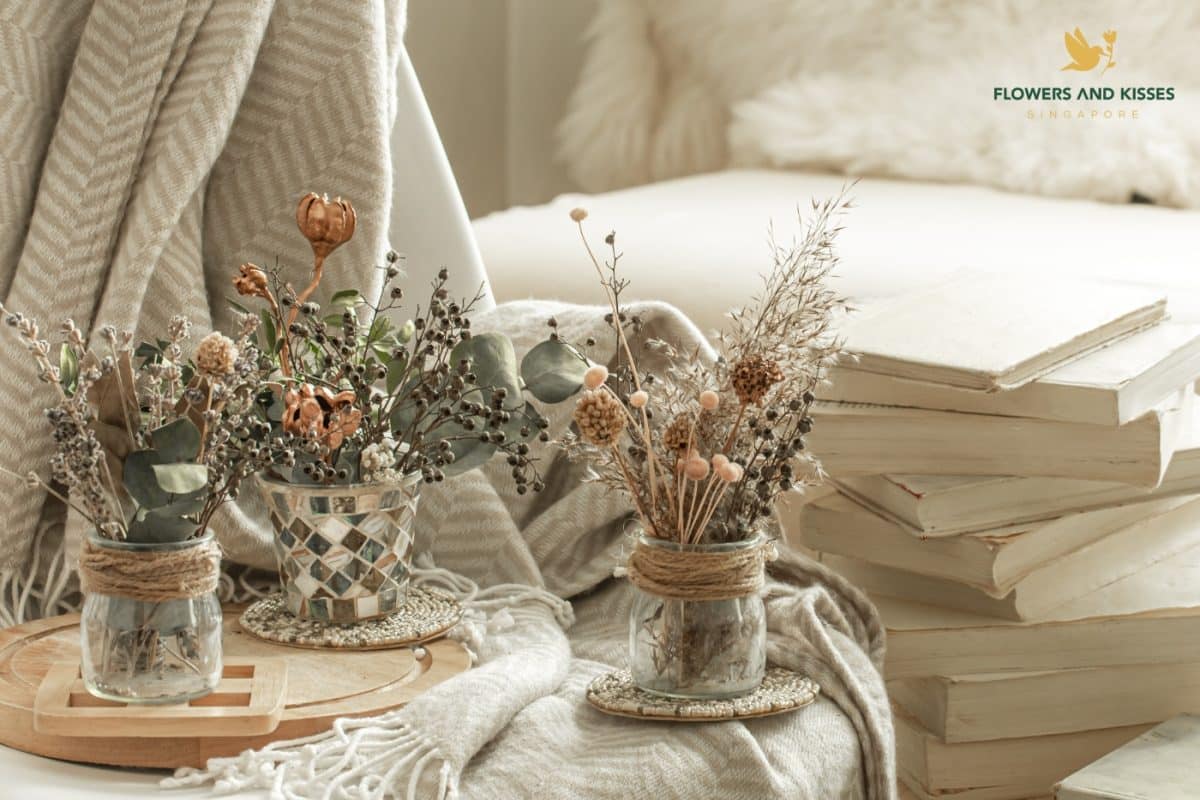 It's no secret that fresh flowers lend a beautiful touch for occasions such as celebrations and events. But that said, fresh flowers often don't last more than a week and before you know it, you're left with dead bunches of flowers waiting to be thrown away. Fortunately, dried flowers provide an alternative for longer-lasting effect and added beauty to your environment.
Whether used in flower bouquets for birthdays or as a floral arrangement in your home, dried flowers present a low-maintenance option that can be beautifully designed and arranged to suit your exact preferences. In this article, we explore what dried flowers are, and all you should know when it comes to these everlasting blooms.
What are dried flowers?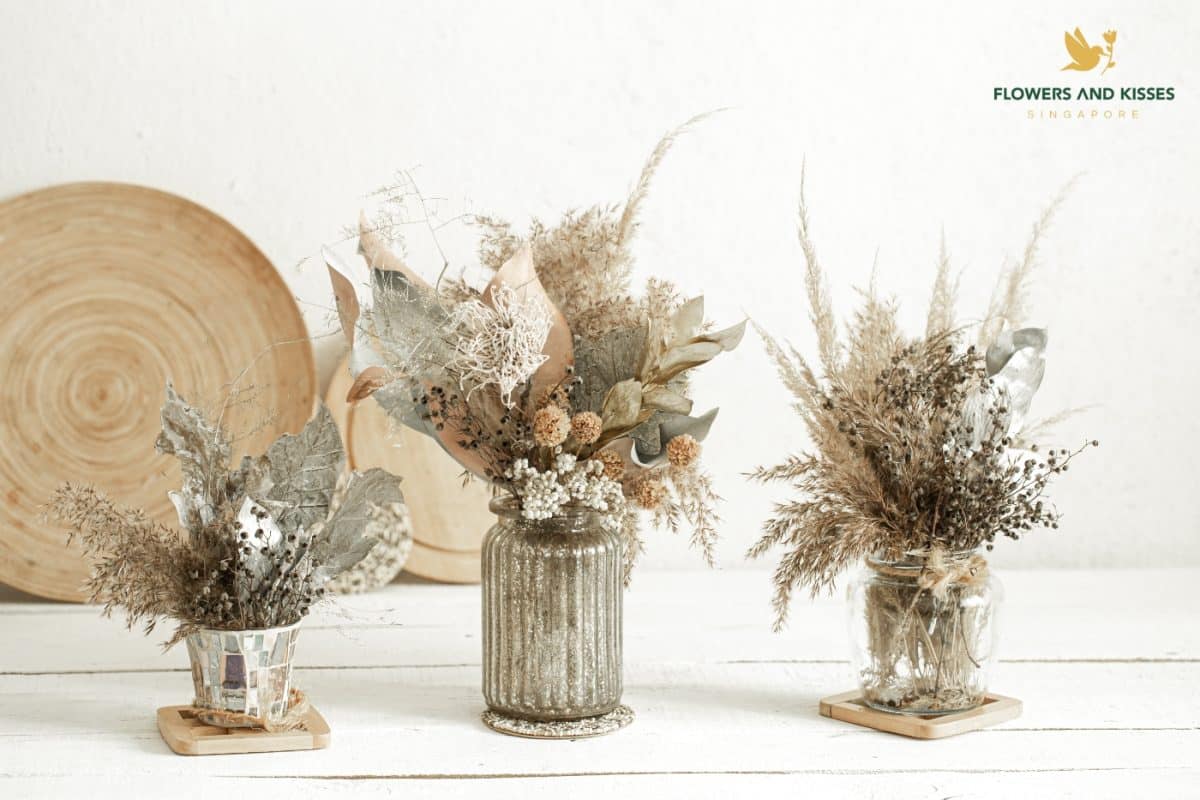 Dried flowers are flowers that have been dehydrated and preserved in specific ways. Such blooms usually last up to a year, longer than fresh flowers which only last about ten days. Typically very delicate and with a rough texture, dried flowers tend to come in muted, warm tones. That's because the dehydration process removes all the moisture from the flowers, causing the colour to fade slightly.
Once completely dry, these florals may go through a re-coloration and setting treatment to regain some of their original hues. When placed in a home, its earthy tones add the perfect rustic and whimsical touch to the interiors. In addition, dried flowers also serve as a memento that will last a long time, such as in the form of graduation bouquets and anniversary flowers.
How to keep dried flowers from falling apart
While dried flowers can usually be enjoyed for a longer time than fresh ones, dried flowers still run the risk of fading or crumbling over time. Here are some simple tips to keep your dried flowers looking their best.
#1 Fluff it up gently
The dried flower bouquet will arrive tightly enclosed to help protect the flowers from any damage. We recommend keeping the bouquet tied but fluffing the stems slightly to achieve the desired look. Keep in mind to be gentle as dried flowers are delicate!
#2 Keep away from sunlight and humidity
Keep the bouquet away from harsh environments and out of direct sunlight. Too much time in the sun will cause the stems to lose their colour.
That said, dried bouquets aren't fans of humid air either. Store in a cool place to ensure longevity of your dried blooms.
#3 Do not water
Dried bouquets do not require any water! Simply place it in the vase and let the stems shine.
Which flowers look best dried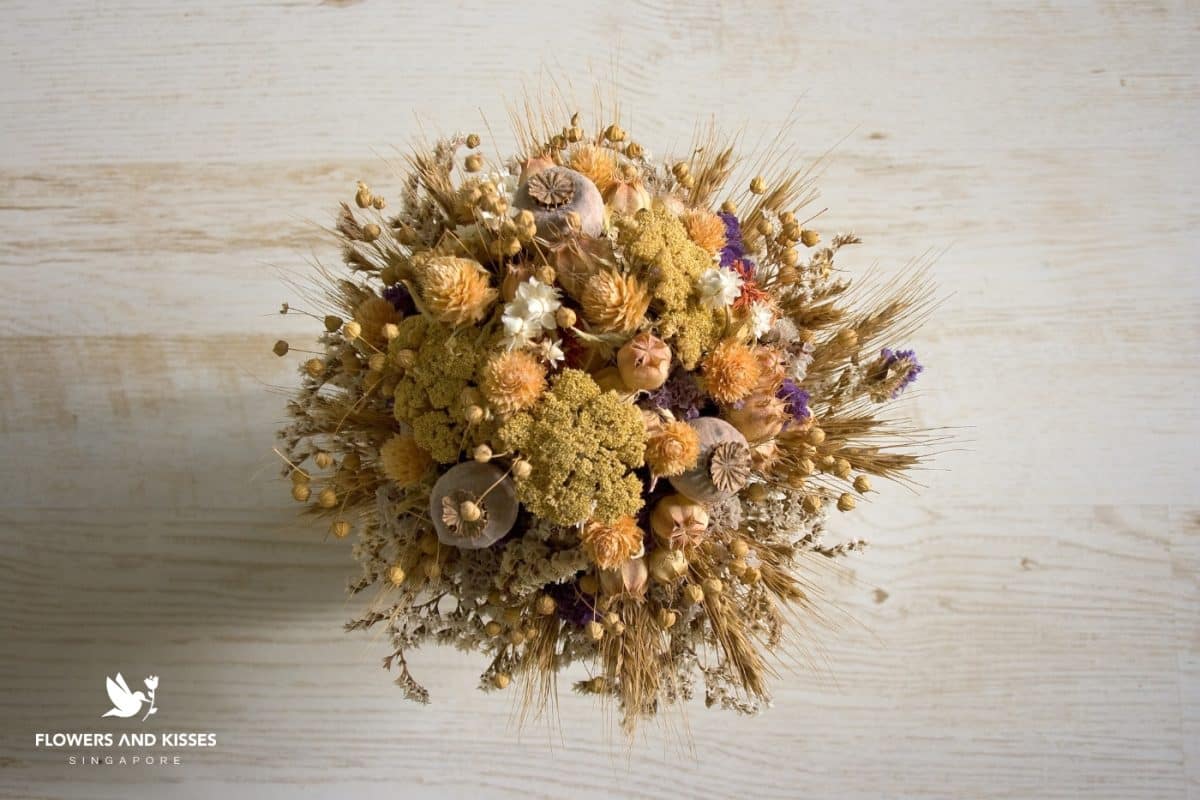 Not every flower is suitable to be dried. But luckily, there are still many beautiful ones that are perfect to preserve. Find out some of these are in the list below!
Baby's breath
Hydrangeas
Lavender 
Roses
Poppies
All in all, dried floral arrangements and bouquets can be an elegant addition to your home, wedding, or event all year round. We hope this article has provided more insight into choosing the right types of flowers for dried floral arrangements, taking good care of your rustic, budding blossoms.
Learn More: 6 Easy Ways to Dry Flowers
Ready to start shopping? Flowers and Kisses is a leading online florist in Singapore that carries an extensive selection of both dried and fresh flowers. Reach out to our team to find the perfect handcrafted bouquet for every occasion!