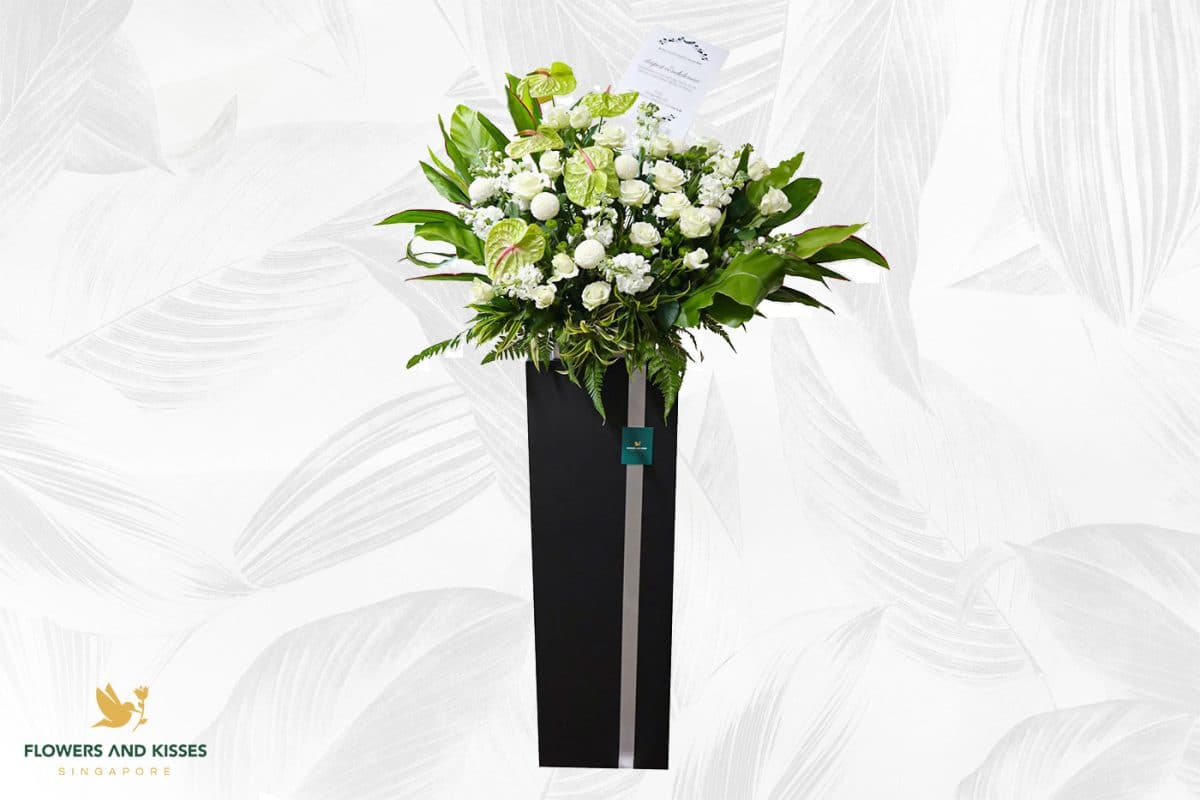 Flowers have long been used for centuries as a way of expressing feelings and sending condolence wreaths to a funeral is undoubtedly one of the best ways to offer comfort to a grieving family. While there might be little that can be done to ease the pain for someone who has recently lost a loved one, flowers are a longstanding tradition all around the world as a demonstration of condolences. But which flowers should you send and what is the most appropriate way to do so?
Flowers and Kisses is a leading online florist in Singapore, and this article offers some tips for the right etiquette to show your care.
When should a condolence wreath be sent?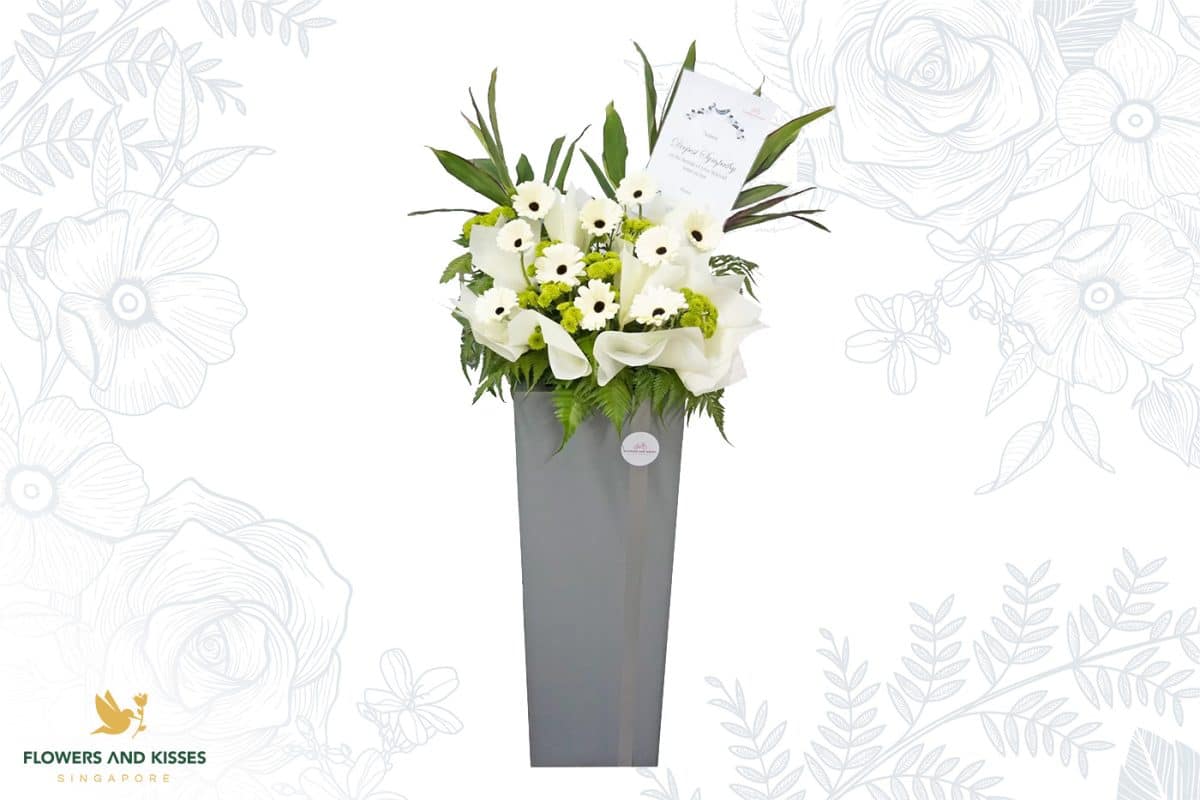 There are no rules for timing the delivery of condolence flowers. However, condolence wreaths should typically be sent as soon as you hear of the death. That said, a thoughtful arrangement can still be sent to the family's home even if you only found out about the news after funeral services have already taken place. What matters most is expressing your sympathy in whatever way you can.
When in doubt about the appropriate actions and steps to take with sending condolence flowers, speak with an experienced florist who will be familiar with local traditions, as well as any preferred arrangements for the service itself.
Learn more: A guide to flower delivery in Singapore | Flowers and Kisses
Are colourful flowers appropriate?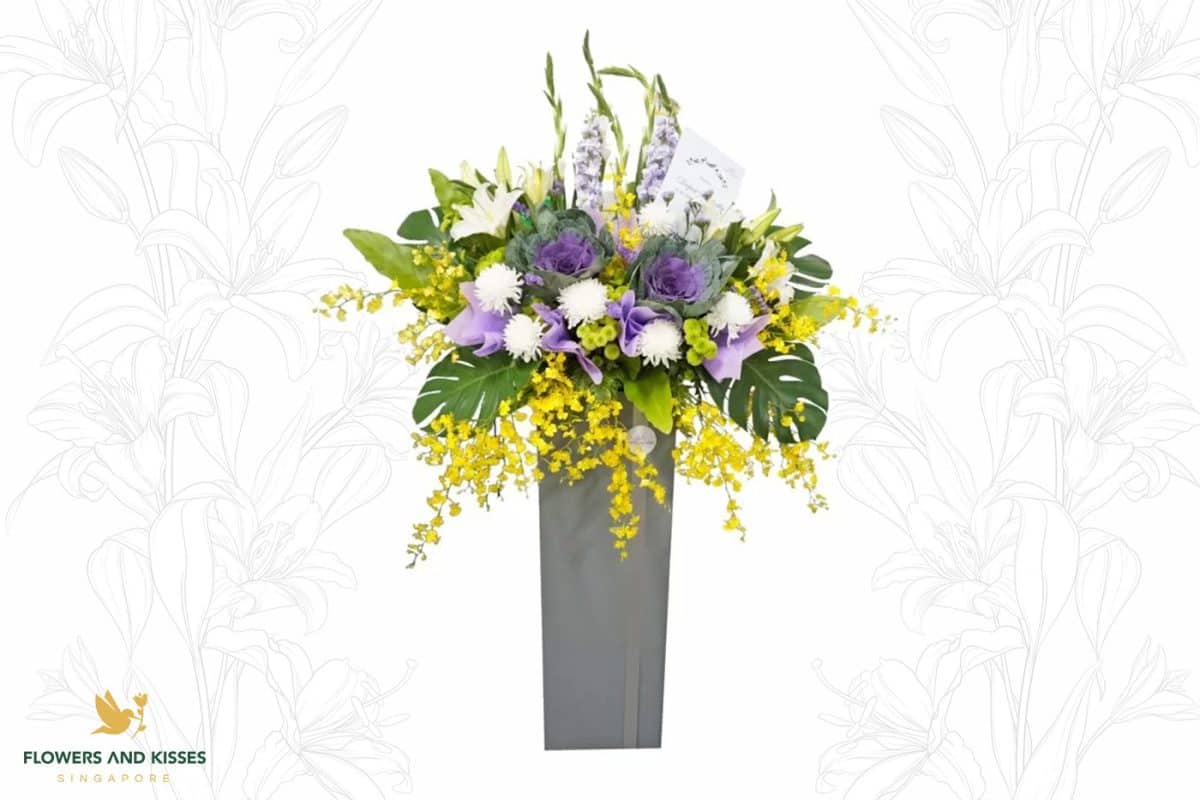 White is often the most common colour for condolence flowers because of its association with goodness and purity. Nevertheless, most florists will offer a range of colours and may just incorporate a few subtle pinks or lilacs to enhance the arrangement. Bear in mind that this is a sad occasion, so it's best to pepper your florals with colour rather than opt for a cheerful, all-bright bouquet. Steer clear of colours typically associated with joy, happiness, or wealth such as yellow and bright red.
What should I write in a sympathy card?
When writing a sympathy card to go along with your condolence wreath, you want to ensure your written message conveys empathy, sincerity and respect for the grieving family. However, choosing the right words to adequately express your heartfelt sympathy to the grieving can be difficult. As a general overview, here are three things you should accomplish with your condolence card.
First, start with a simple statement of condolence to offer your sympathies. Then, if appropriate, share with the bereaved what their loved one meant to you, and perhaps include a short anecdote from your relationship. Finally, end off your message with some words of encouragement and support.
Losing a loved one is never easy, but the simple act of sending flowers can provide some care and comfort to the family in sorrow. We hope this article has provided insight into the right etiquette of sending condolence flowers to show your love and support during a difficult time.
Searching for condolence flower stands in Singapore? Flowers and Kisses is an established online florist with a range of flowers for all occasions. Reach out to our team of florists to find the florals that best suit your needs today!