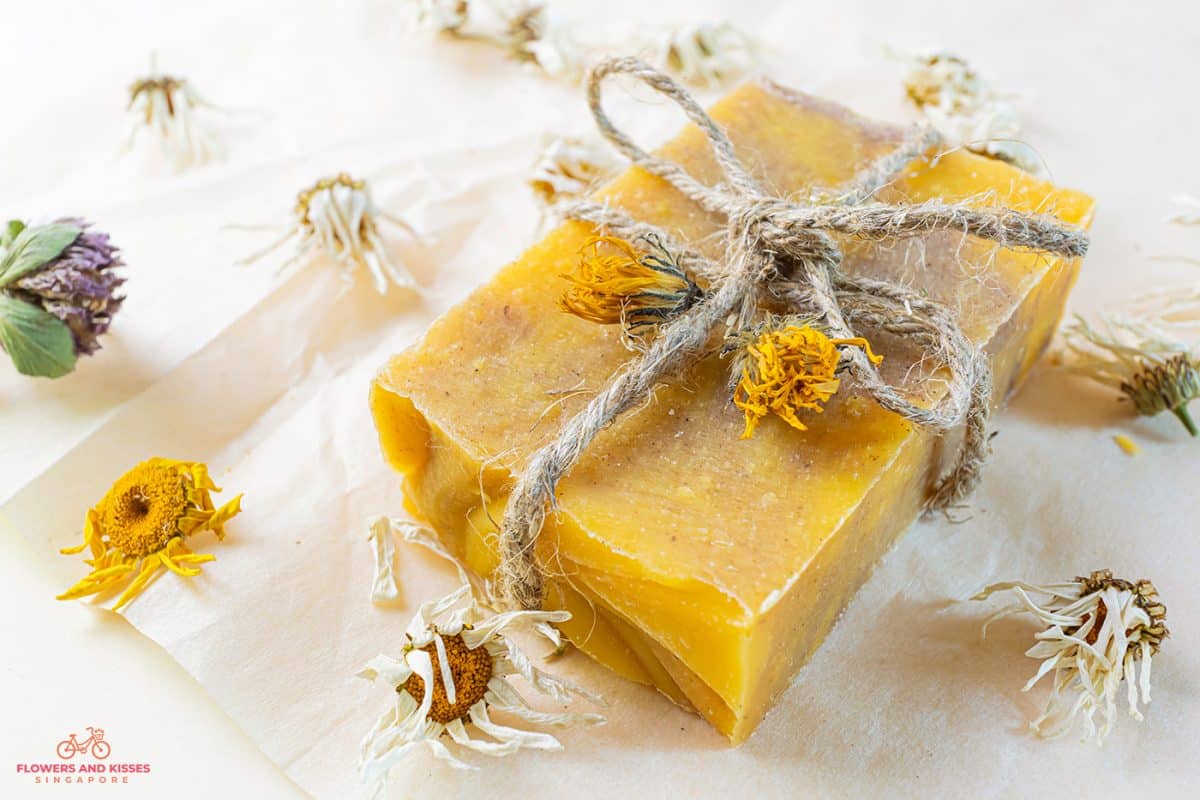 A bouquet of fresh flowers is one of the most thoughtful gifts to give to someone you love, but they have a very short lifespan if not taken care of properly. The gift of a bouquet of roses is still a delight to many today, whether it's for a special occasion or for no particular reason at all. Nevertheless, how many of us are guilty of simply tossing them into the trash once the petals have withered and are all dried up?
For those who don't already know, there are many creative uses for dried flowers. Instead of tossing them into the trash, here are some crafty ways in which these beauties can be repurposed and enjoyed:
1. Candle-making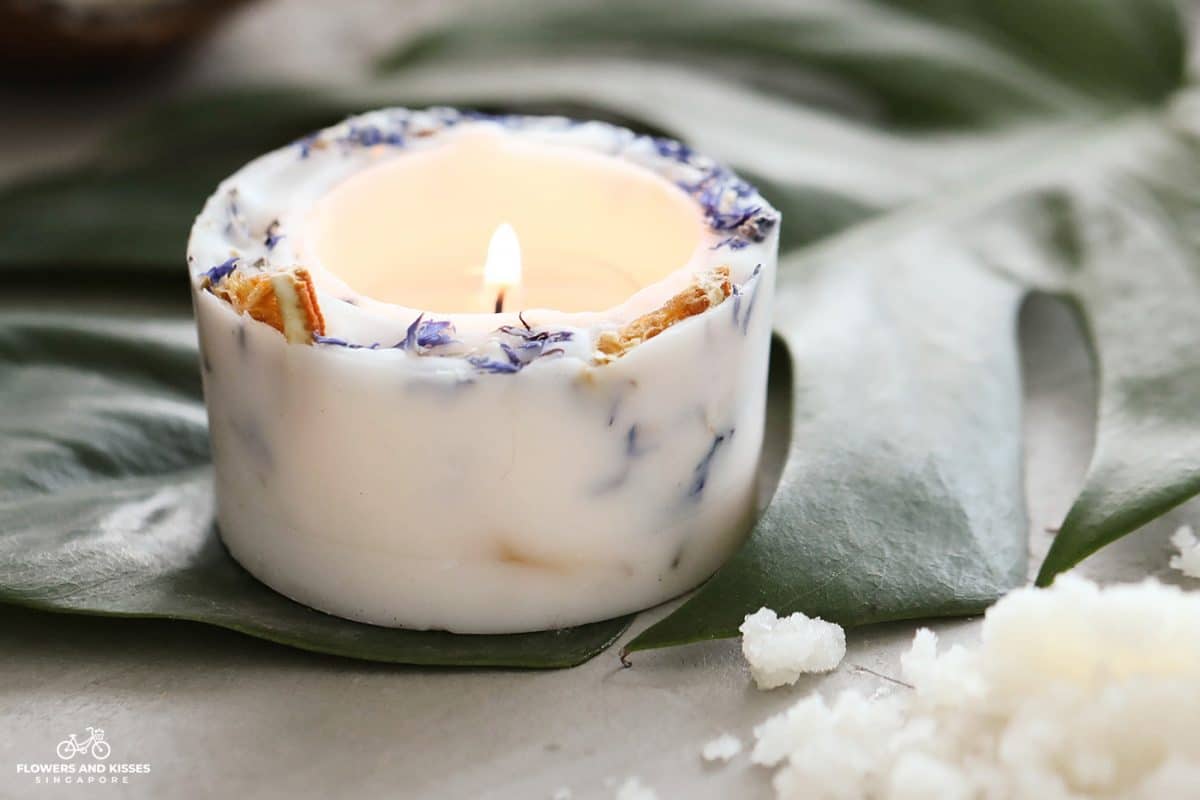 Flowers can be decorative in more ways than one and in the case of a homemade dried flower candle, your special recipient can take pleasure in a fragrant gift that will last for a long time. Making your own DIY flower candles is much simpler than many people imagine, and adds a special touch to your gift-giving. It is also quite inexpensive to make as only a few simple ingredients are needed, most of which can be found locally. 
2. Potpourri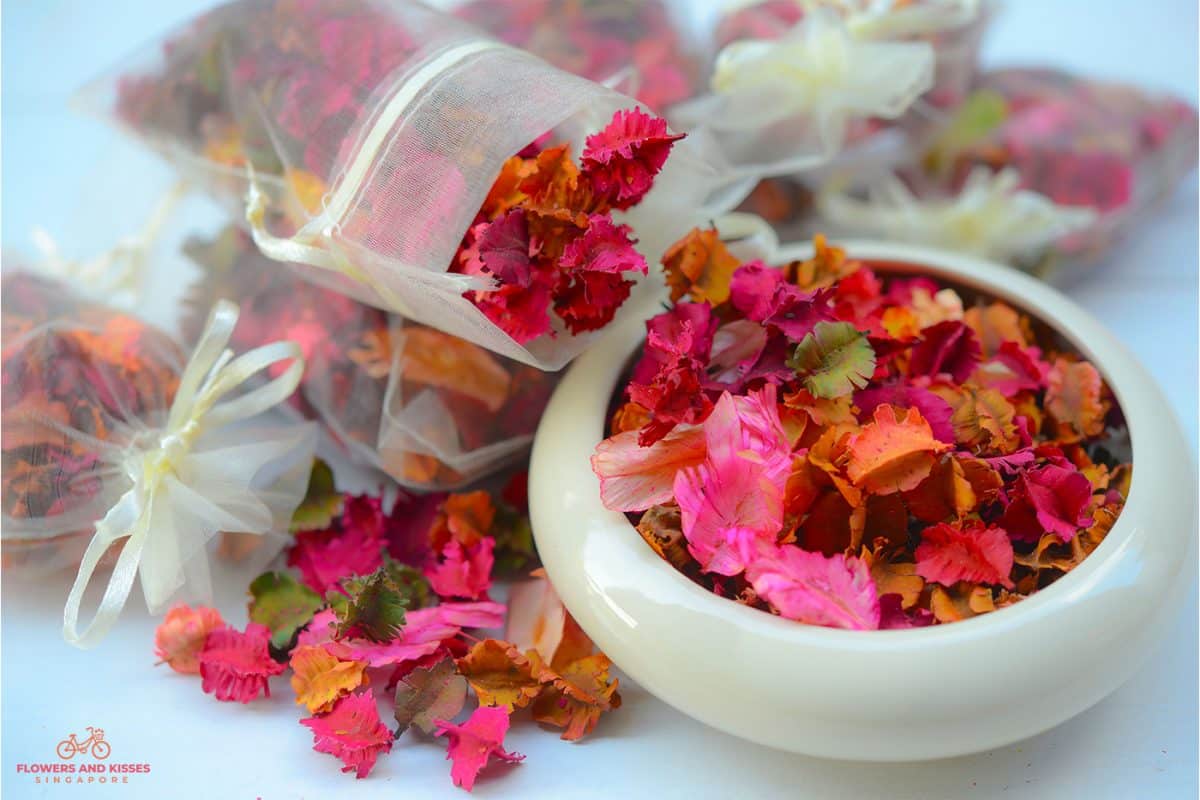 Most freshly cut roses should last up to one week if properly tended. Once your rose bouquet starts to wither, turn them into a bowl of potpourri! Potpourri originated in France with people hanging dried flowers in bowls in their homes. Now, the blend includes dried flowers, herbs, fruits, pods, spices, and essential oils and people display it in bowls to create beauty and fragrance in their homes. Furthermore, store-bought potpourri is expensive and often loses scent faster than ones made at home, and making your own potpourri gives you the freedom to choose your favourite flower types and filler combinations. Unsure about the fragrance of a flower? Feel free to speak to our florists online!
3. Phone case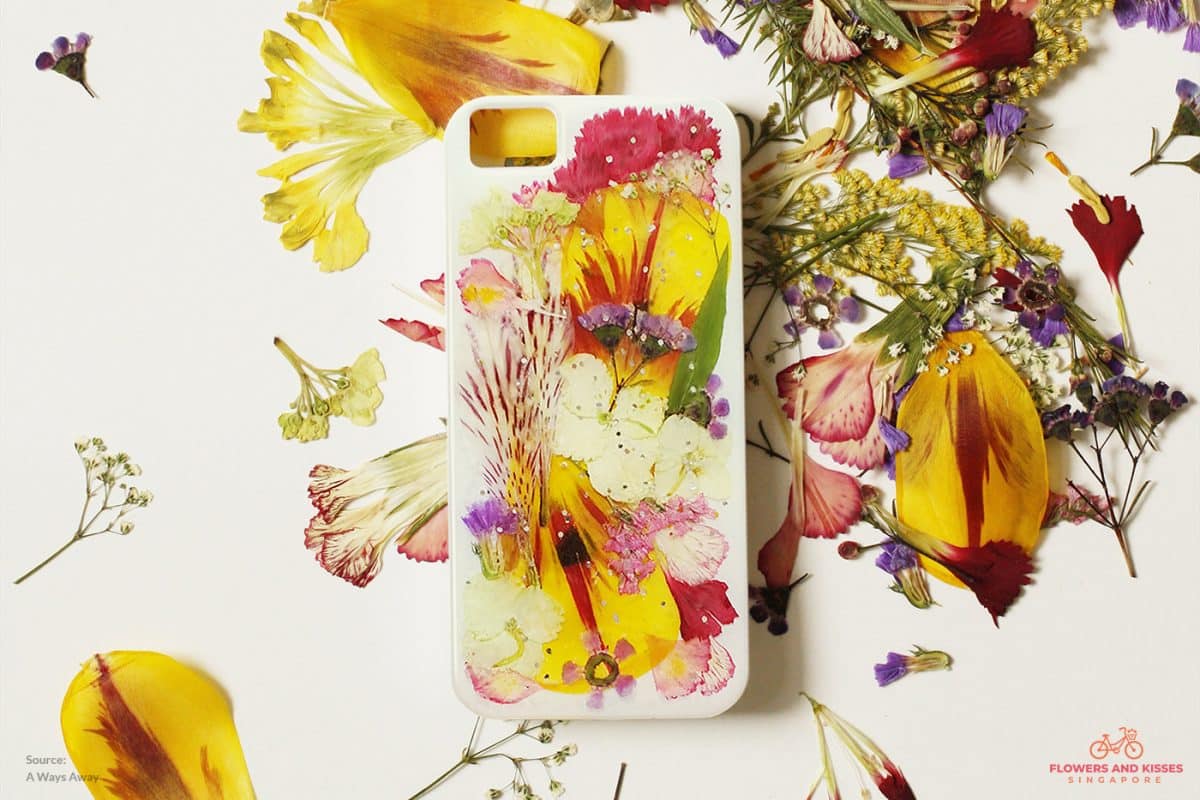 How would you like to have your favourite dried flowers close to you at all times? Putting them in the case of your phone is one way to do that.
Once your rose bouquet flowers are flat and dry, remove them from the bouquet and place them on your phone case. When adding the dried flowers, placing them in odd numbers will make them look appealing. Then, use clear resin or PVA glue to keep them in place. When it's completely dry, you can insert your device and use it as usual.
4. Bath bomb
The dried flowers add an aesthetic appeal to the bath bomb, and would be a wonderful addition if the recipe included lavender essential oil and dried petals from a rose bouquet. Natural bath bombs are relatively easy to make because they require only a few ingredients and very little equipment. Creating a small batch should take you around half an hour, so it's a great project to do on a weekend afternoon. In those few minutes, you can make enough bath bombs to give to your loved ones and use for your own self-care weekend activity. Some flowers have been known to have amazing beauty benefits, such as roses, jasmine, and chamomile. Reach out to our florists online to learn more about flowers and their beauty benefits!
5. Cake decoration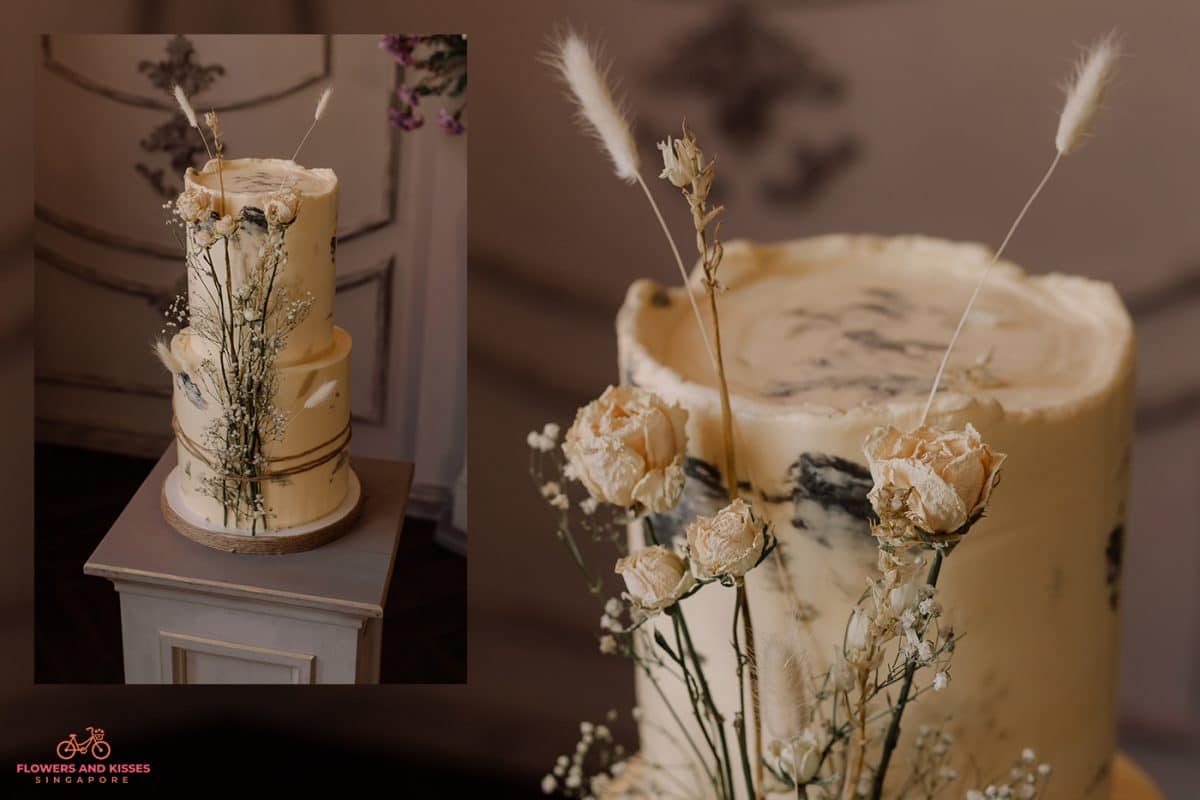 Adding edible flowers to sweet or savoury dishes enhances the taste of the dish with subtle floral notes. However, not all flowers are edible for human consumption! Rose, lavender, and cornflower are among the best edible flowers for cakes and biscuits. Lavender and rose have fairly strong, unique flavours that can take on cake batter or biscuit dough. Edible flowers can either be crushed and added directly to the mix, or used as a decorative element.
Repurpose Your Dried Flowers
The next time you receive a rose bouquet or any other flower, don't be quick to throw them away since you can still use them for beauty, home decor, arts and crafts, and even cake decorating. At Flowers and Kisses, we offer a wide range of ready-made floral bouquets and you can choose to have them custom-made by our florists as well!
Contact us today and let us know your preferred floral arrangements, we can deliver your bouquet for free* on the same day in Singapore!
*We offer free delivery fees to all locations, except Sentosa and Tuas.