1 of 11
Red Roses
Red roses are universally associated with love and affection. Whether its for a birthday or on Valentine's Day, there's no better way to convey your affection with a bouquet of red roses.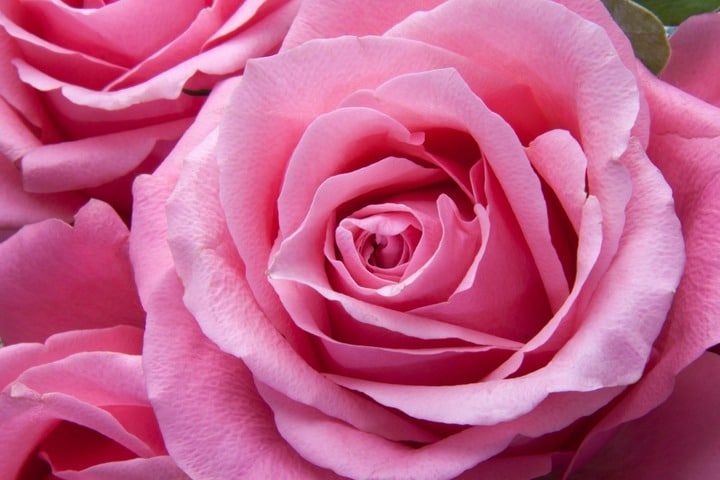 2 of 11
Pink Roses
Pink Roses is a versatile gift choice. A bouquet of pink roses are often given as a token of admiration and appreciation.
3 of 11
White Roses
White is the color of purity, innocence and chastity. They are called " Bridal Flowers" as white roses are often associated with new beginnings.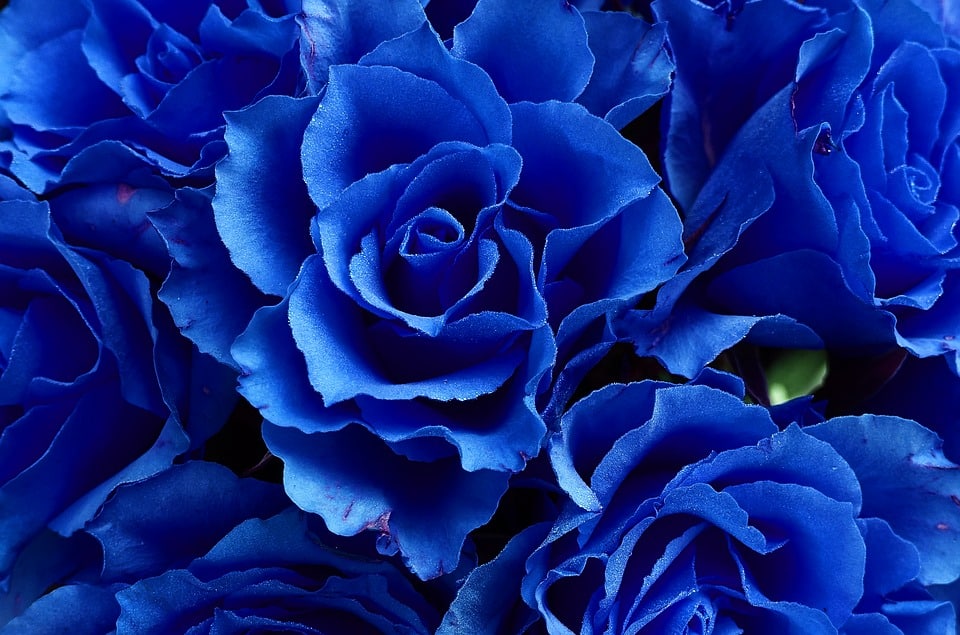 4 of 11
Blue Roses
Blue roses aren't exactly natural, thus they symbolize mystery and uniqueness. If you want to let someone know they are one-of-a-kind, then a bouquet of blue roses is a good bet.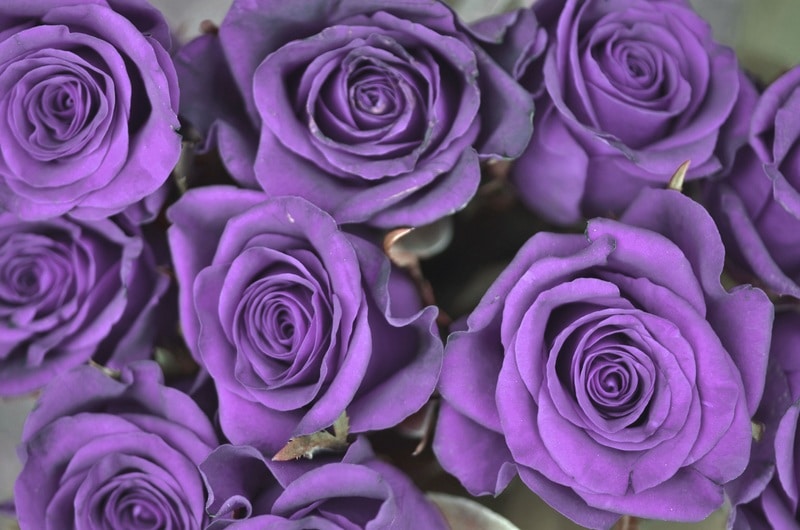 5 of 11
Purple Roses
This unique hue convey a sense of regal majesty and splendor. Purple roses are often used to express fascination and adoration.
6 of 11
Yellow Roses
Yellow roses are a symbol of friendship and care. Sending yellow roses to a friend is a lighthearted and kind way to show them you are thinking of them.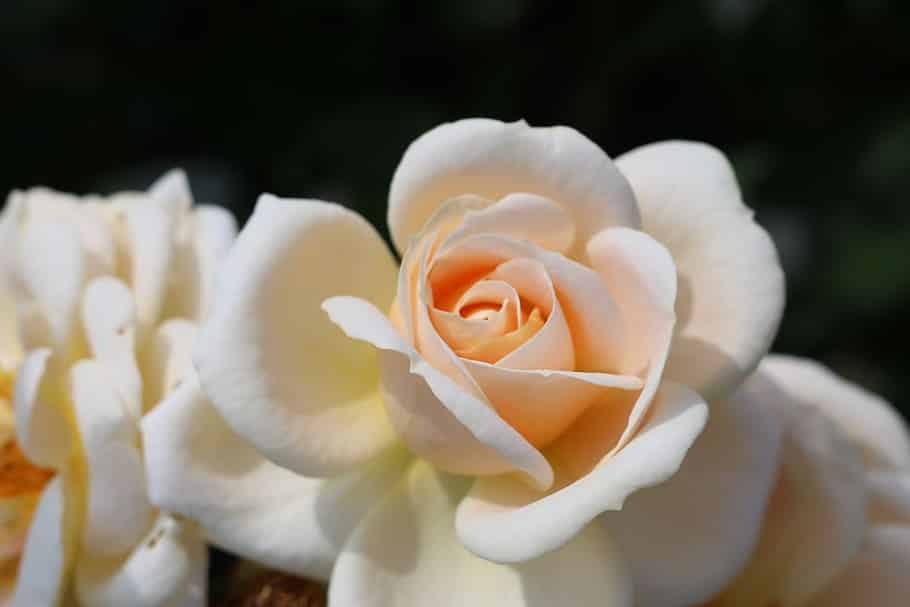 7 of 11
Cream Roses
Cream roses bring on a subtle meaning of thoughtfulness, and are the perfect way to tell someone they are on your mind.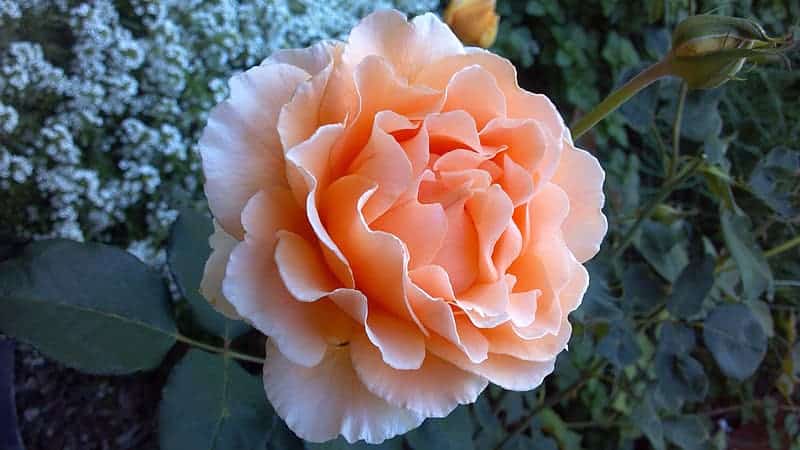 8 of 11
Peach Roses
Peach roses are commonly given as a sign of sincerity and gratitude. Sweet and understated, send these flowers in place of a thank you note to tell people how you really feel.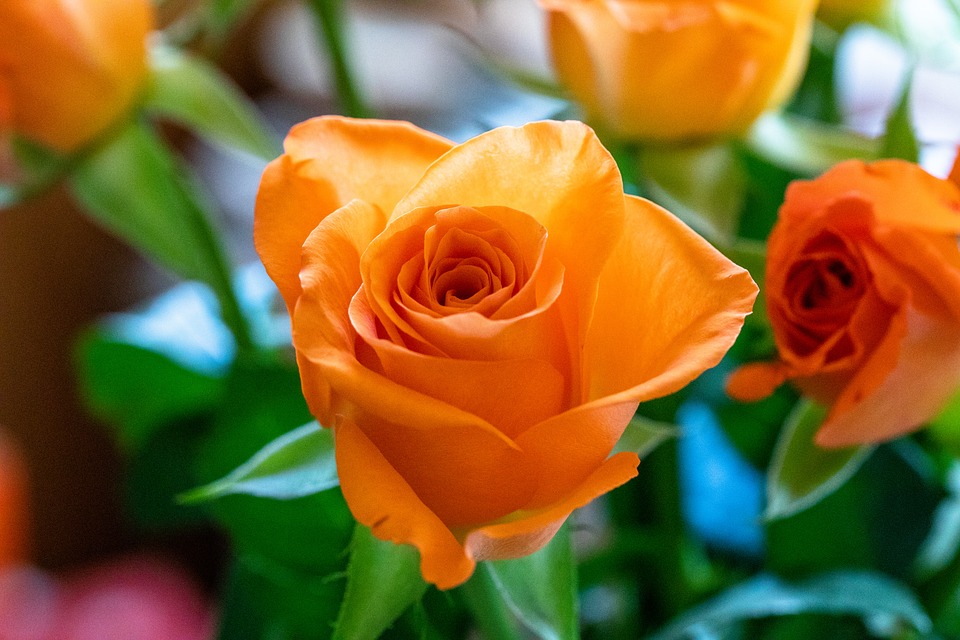 9 of 11
Orange Roses
Orange reminds us of a fiery blaze. Similarly, orange roses indicates comes with a meaning to match: enthusiasm and passion.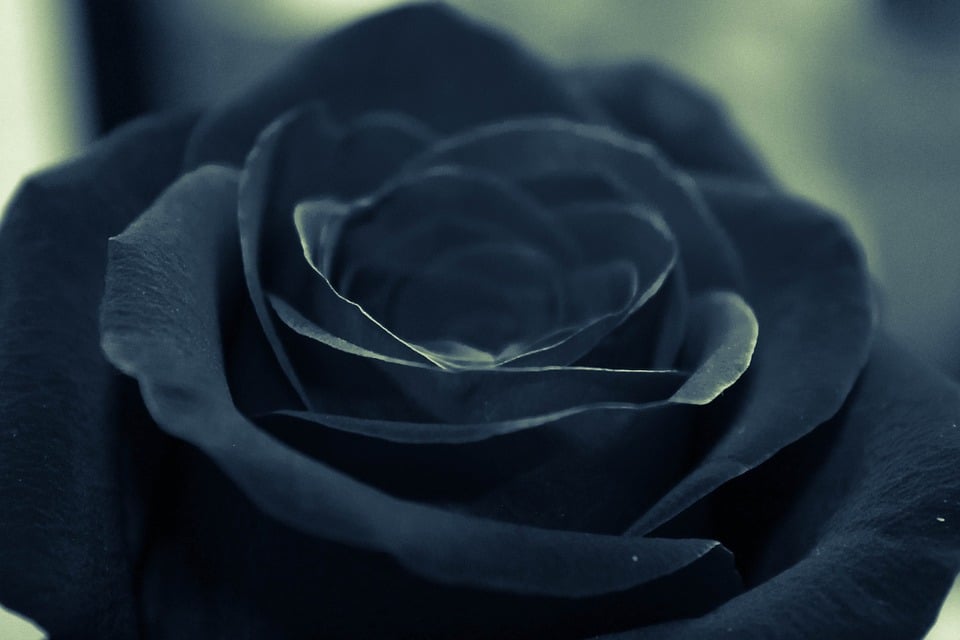 10 of 11
Black Roses
Black roses are tricky. They symbolize rebirth as well as death and the ending of a feeling. Since it's impossible to find roses this dark without the help of a florist's dye, they also carry an air of mystery.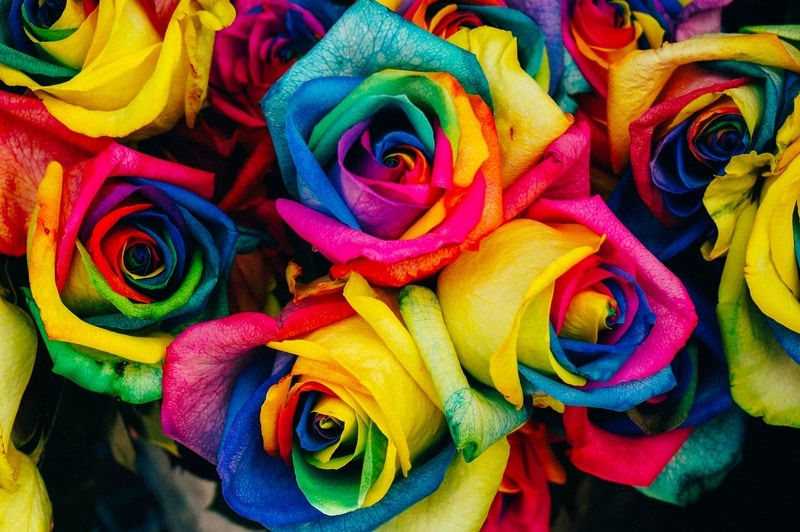 11 of 11
Rainbow Roses
The kaleidoscope of colours brings an immediate sense of brightness and fun. A bouquet of rainbow rose is perfect for a birthday.