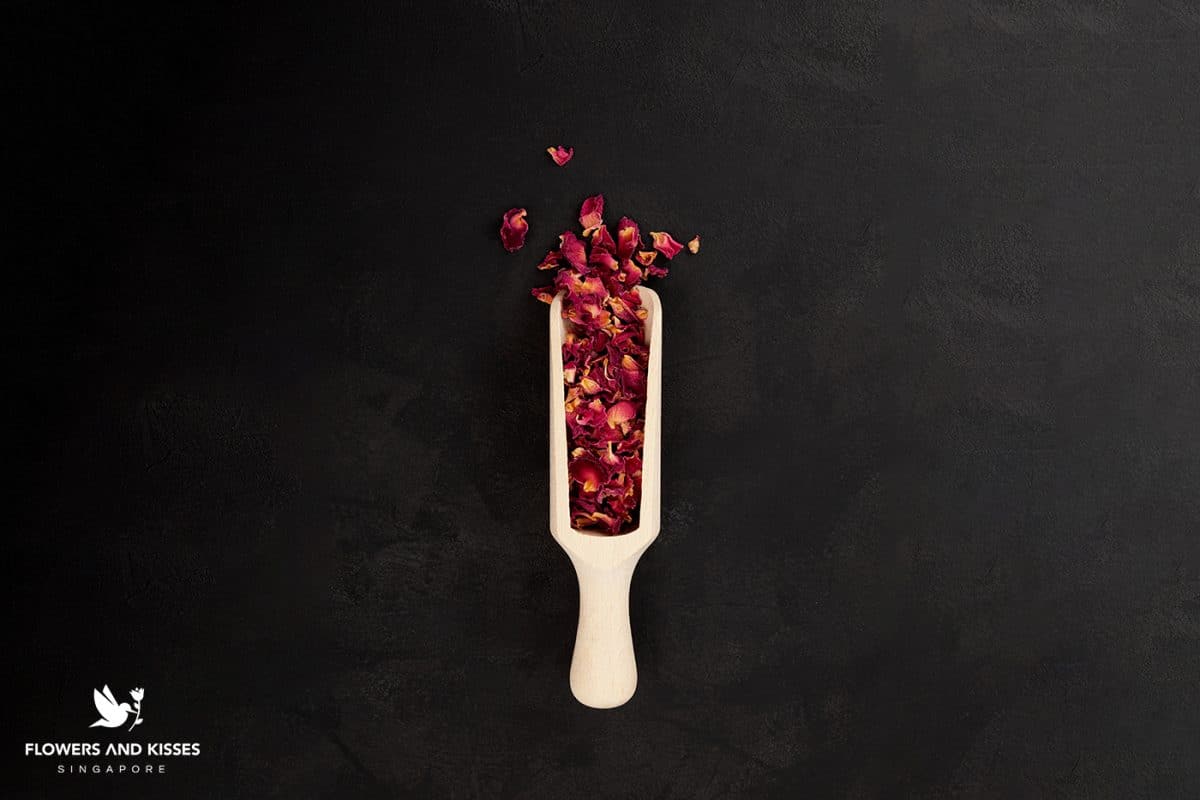 The classic rose is undoubtedly the quintessential symbol of love and passion. While receiving a rose bouquet is certainly a lovely gift in itself, there are many creative uses for rose petals that serve as a surefire way to turn up the romance. Not only do roses represent passion, doing so can also demonstrate thoughtfulness and affection when presented properly. But what are the ways you can show your special someone how much they are adored?
Flowers and Kisses are a leading online florist in Singapore, and we've put together a list of unique ways rose petals can be put to use for a romantic evening with your loved one.
Make a pathway
Apart from just presenting your special someone with a rose bouquet, surprising them with a pathway lined with rose petals works as a romantic gesture that sets the mood for the occasion. Use fresh or dried rose petals to create a trail from the front door to the bedroom, or perhaps to the table where you have set up a romantic meal. Doing so is also an excellent way of creating anticipation for the special plans you have in store for the evening.
Table setting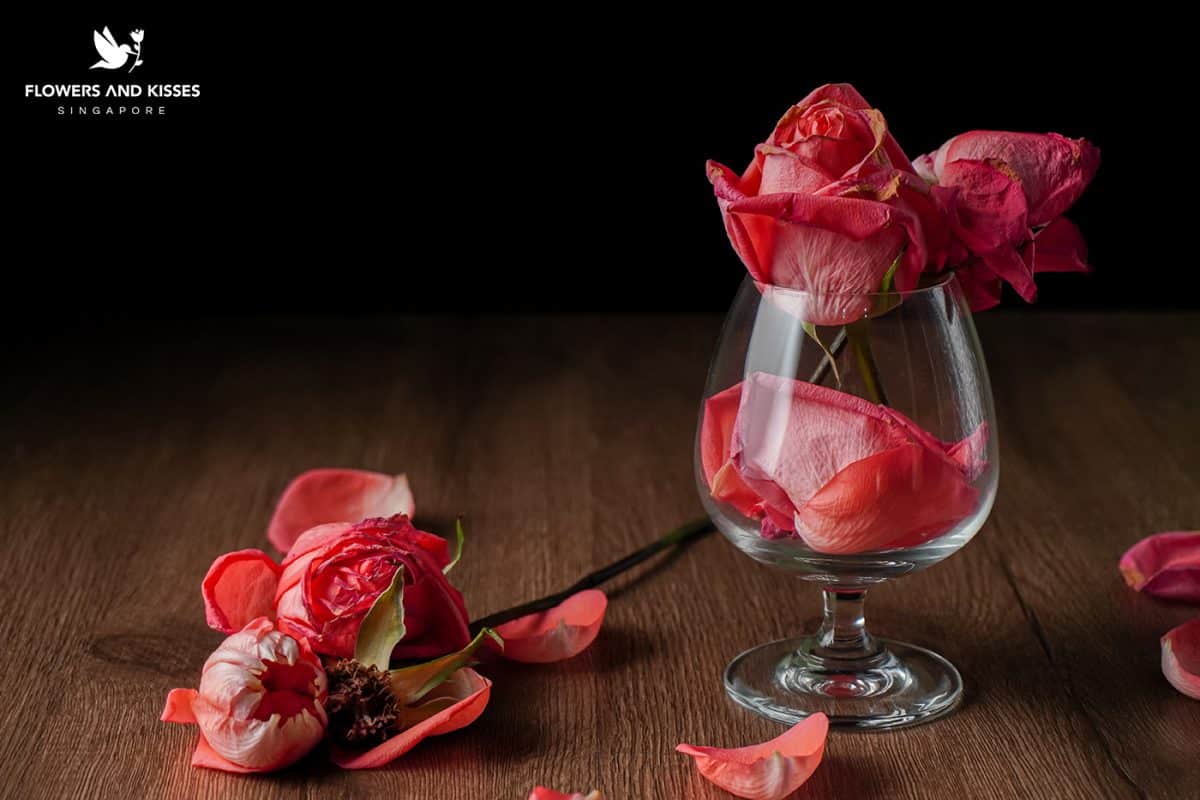 Using rose petals for your table setting can add a touch of elegance, colour, and fragrance. Scatter fresh or dried rose petals on your tablecloth or place them on each plate, in glasses, or on serving dishes to create a stunning display and a beautiful way to introduce a sense of romance. Another alternative is to fill a glass bowl with rose petals and add a couple fairy lights to serve as mood lighting. Choose white rose petals for a stylish and elegant look or pink rose petals for a soft, romantic ambience.
Spell your message out
A message spelt out using rose petals is another creative way to use rose petals. This can be done across a bed, on the table, or even on the floor. Simply have your rose petals arranged in the shape of the letters in your message. This romantic and visually appealing way of expressing your feelings is a memorable and unique way to show someone you care.
Rose petal bath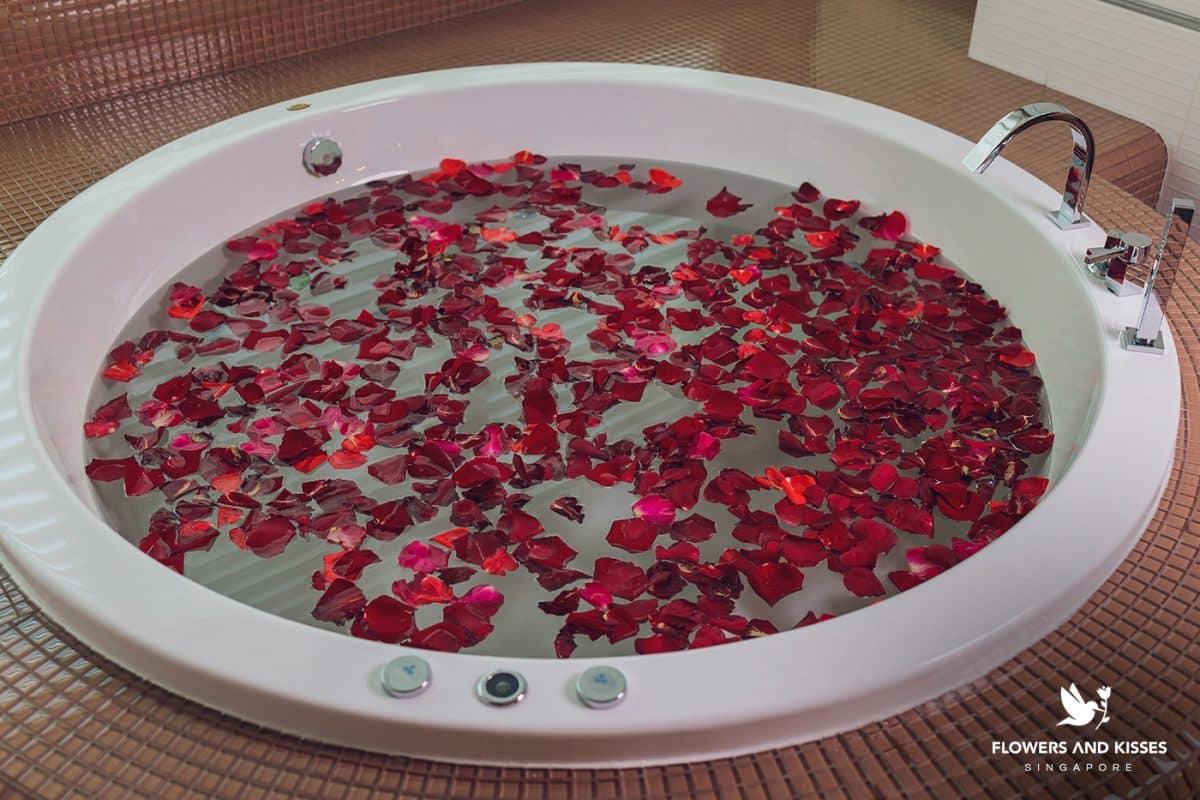 Nothing says romance and indulgence quite like a relaxing soak in a rose petal bath. Draw a warm bath for your partner and add in a generous amount of rose petals for a soothing and romantic atmosphere. You may also consider playing some soft music, lighting some scented candles, or adding in a few drops of rose essential oil to complete the mood and enhance the experience.
Learn more: 4 Types of Roses You've Never Heard of
Whether you're planning a surprise for your partner, or simply celebrating a special occasion, rose petals are a simple yet effective way to add romance to your special moments. Keep these tips in mind and you too, can enjoy the many romantic uses that rose petals come with!
Got more questions? From birthday bouquets to anniversary flowers, Flowers and Kisses carries an extensive range of blooms for every occasion – reach out to our team of florists to find out more about our same day flower delivery services and floral offerings today!