Jingle Bell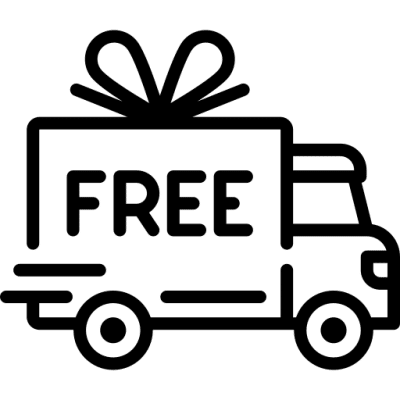 I'm looking for a graduation flower bouquet for my daughter. After Google-ing for so many florist shops and read all the reviews I decided to place my order from Flowers and Kisses . This is really an awesome Florist shop, can even place order from WhatsApp and payment can be made through paynow. The staffs would always reply to me whenever I have any enquiry. The delivery time is from 10am-2pm and my daughter received her graduation flower bouquet at about 11 am . My daughter was very happy when she received her graduation flower bouquet as it is really gorgeous. Thank you so much flowers and kisses staffs especially the one who always replies to my messages from WhatsApp. I highly recommend flowers and kisses florist shop 🫰🏻💕💐
they were very prompt and their service was amazing. the bouquet felt very personalised and my mother loved it. they even let me change my delivery time last minute. i really recommend them! the bouquet was beautiful
Bought the Plum bouquet for Mother's Day and she absolutely loved it. It came with a little packet of flower food + instructions to ensure it would last longer. The flowers were also fresh and some not fully bloom yet which I appreciate. First time getting flowers here and will definitely be back for future occasions.
Ordered a tulip bouquet for my mother for Mother's Day. I had to change delivery timing from morning to evening and was well-accommodated. Very prompt reply and great service! My mother was very pleased with the flowers, she said the arrangement was beautiful and the quality of the tulips were very fresh. I'll definitely order flower deliveries from here again! 👍👍👍
I ordered a bouquet of flowers for my mom and it was beautifully delivered (on time too) with a very friendly delivery person. Thank you!
Seller was very accomdating to my request of changing the roses' colours. They were very patient when I requested a change in pickup time too. The recipient is very happy with her bouquet. Thank you Flowers and Kisses for making her graduation a memorable one 😊
The flowers are flesh and beautiful. Importantly the price are responsible and well packed. Delivery on schedule. I will recommend to my friends
Absolutely stunning! Delivery was prompt and they even called and messaged to make sure my message was correct. Also I had no clue what the arrangement was gonna be like but I trust the process and it turned out amazinggg Very happy with the service
Very responsive in replying whatsapp messages. Acceded to my every requests. And prompt delivery too. Glad I found Flowers & Kisses by chance during google search. Love the graduation flowers bouquet. Will definitely buy from them again in the future.
really great customer service for a custom bouquet! wish some of the roses were fresher but its normal!